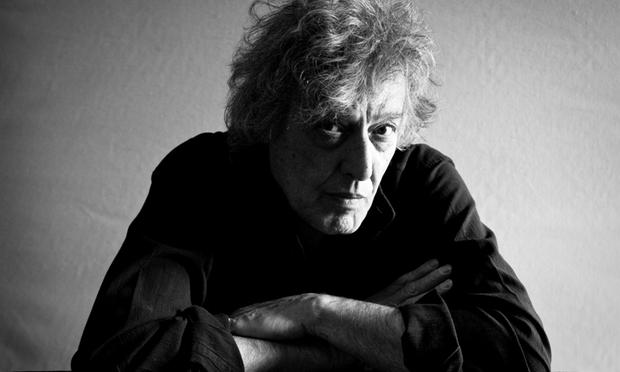 Tom Stoppard, one of the most celebrated dramatists of his time, cut his dramatic teeth on radio dramas at the BBC.  The Jerome L. Greene Performance Space at WNYC and WQXR presents two of his radio dramas as part of "T" Is for Tom, a cycle of rare early works by England's most intellectually nimble playwright.
Where Are They Now?
Stoppard – the consummate insider's outsider – pokes fun at the English boarding school tradition in this 1973 radio drama. At an "old boys" dinner, where alumni reminisce about their time at school, the characters' memories vary sharply, and some don't seem to know precisely where—or who—they are.
On "Dover Beach"
In his first radio play in many years, On "Dover Beach," written in 2008, Stoppard pays tribute to a giant of English literature, Matthew Arnold, in a tour de force monologue in which Arnold engages in animated internal debate with himself about his famous poem "Dover Beach" and its place in history.
"T" IS FOR TOM is presented as part of A New Theater of Sound in collaboration with Yorinks Theater Group and is produced by Sarah Montague and Arthur Yorinks. The Executive Producer of the Jerome L. Greene Performance Space is Indira Etwaroo.
A New Theater of Sound is made possible, in part, through the generous support of the Sidney E. Frank Foundation.
AOC Fine Wines is the exclusive artisinal wine partner of The Greene Space.