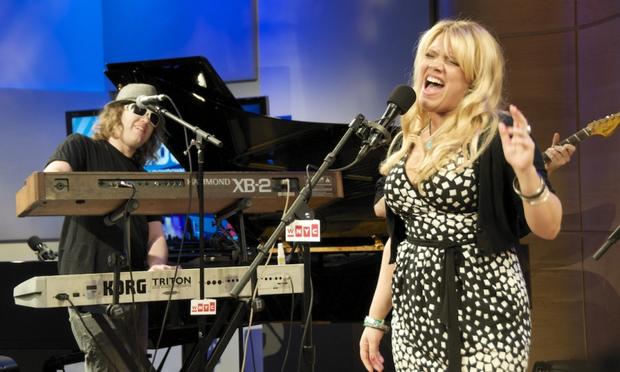 This event is sold out, but you can watch the live video Web cast at thegreenespace.org.
Perform. Spectate. Party. Vote. Be there!
Be a part of Season Two of Battle of the Boroughs in The Greene Space — the unique talent series for the best up-and-coming performers in New York City. Last year, over 168 artists and 45 groups from across the five boroughs performed in our SoHo performance space.
Did we mention it's also a party?
Friday nights at the Battle of the Boroughs, MC'd by WQXR host Terrance McKnight, are a great way to start your weekend. Hear great music, vote for your favorite artists — and enjoy drinks and snacks on the house!
Lineup
Natalia 'Saw Lady' Paruz & Mary Bopp
Nicholas Howard
Astoria Boulevard
Charanams
Why G? and the XYZ's
Rachel Zamstein
Thalys Peterson
Sosoon
Danny Fox Trio
NYC & Company is the proud signature sponsor of Battle of the Boroughs
The Good Bear Seal is the exclusive provider of beer for the Battle of the Boroughs
AOC Fine Wines is the exclusive artisanal wine sponsor of The Jerome L. Greene Performance Space.
Additional partners include: