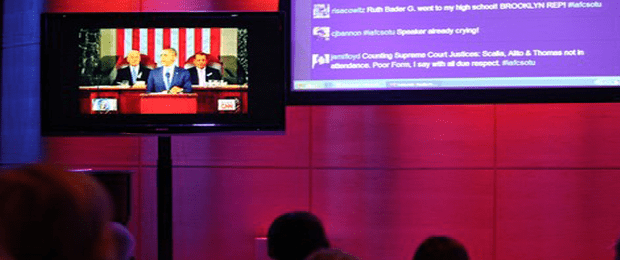 Once again, It's A Free Country invites you to watch the State of the Union address with your fellow politics junkies. Brian Lehrer will be there along with others from the It's A Free Country team and WNYC fans from left, right and center.
Come hang out with us before the main event for some pre-game fun: a photo booth, quizzes, and a performance by the Story Pirates based on your stories. Plus, snacks and beer from Brooklyn Brewery.
During the speech, add your comments to a special twitter stream using the hashtag #wnycsotu. Bring your laptop or twitter-enabled phone to join in. More details will be available on the night of the event.
Leadership support for The NEXT New York Conversation is provided by MetLife Foundation.