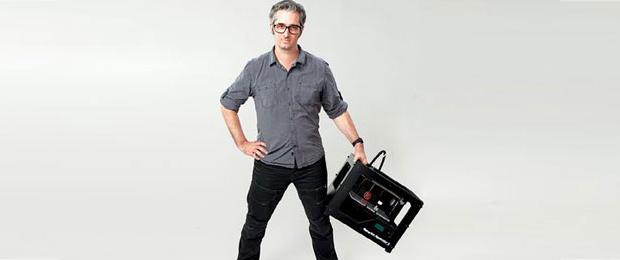 Believe the hype: 3D printing is a game changer. From art to auto parts, prosthetic limbs to food to firearms, this rapidly developing, disruptive technology is bringing the future to us now.
Bre Pettis, founder of the innovative Brooklyn-based 3D printer company MakerBot, is a leader of the revolution. Studio 360's Kurt Andersen welcomes Pettis to The Greene Space for a festive show-and-tell with participants in our Holiday Ornament Challenge. They're joined by special musical guests Javelin, a sample-happy duo with a penchant for making new things out of old things and whose sound is like "an FM tuner shoulder-jostling between low-watt stations playing electro, funk, world music, and early hip-hop." (Pitchfork) 
Watch live! A live video webcast will stream below at 7pm:
This is the first edition of the WNYC Science Fair, a new series of events in The Greene Space that mixes your favorite public radio personalities with popular science, competition and alcohol.
Watch a 3D printer in action - with MakerBot's Bre Pettis