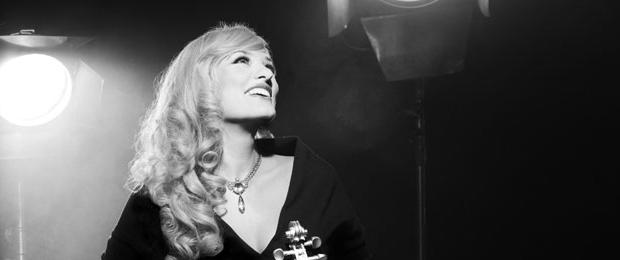 Kick off Oscar weekend with a musical celebration of the silver screen, in this concert featuring one of classical music's rising stars.
Scottish violinist Nicola Benedetti is an international sensation at just 25 years old. Her new album, "The Silver Violin" – celebrating film music of composers from the 1930s to today – has been hailed as a perfect combination of serious musicianship and great entertainment.
Named Best Female Artist at the 2012 Classic Brits, Benedetti gives her only New York concert of the season at The Greene Space, performing repertoire from the album including music from "Schindler's List" (John Williams), "The Gadfly" (Shostakovich), "Scent of a Woman" (Carlos Gardel) and "Eastern Promises" (Howard Shore), which was written with her in mind. WQXR's Jeff Spurgeon hosts a night of movie music and conversation which will include a special guest appearance by Academy Award-winning film composer Howard Shore.