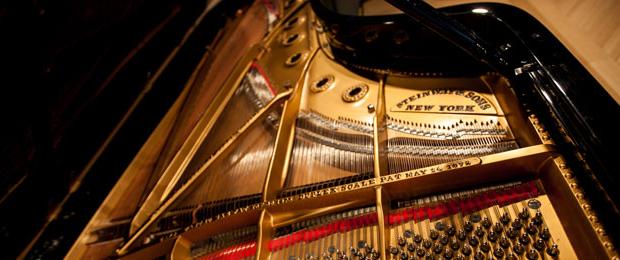 WQXR celebrates David Dubal's return to our airwaves with a special live event in The Greene Space. In a companion to our radio series "The Romantic Piano," Dubal will explore milestones of the Romantic piano literature by Brahms, Chopin, Liszt, Mendelssohn, Schubert and Schumann, performed live by six guest pianists.
A longtime favorite of WQXR's audiences, Dubal is an acknowledged authority in the piano literature and his insights and observations are celebrated around the world.
Join us for a very special event celebrating The Romantic Piano, hosted by Dubal with performances by pianists Scott Cuellar, Matthew Graybil, Rexa Han, Alexandra Joan, Jeremy Jordan and Giuseppe Mentuccia.