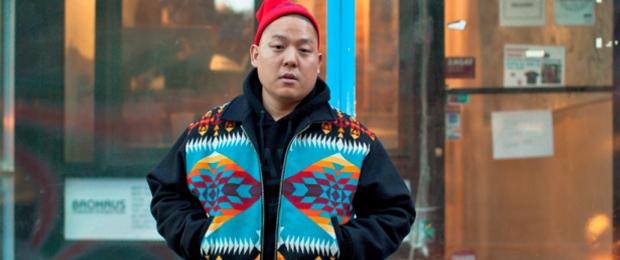 In any given year, about a thousand restaurants will open in New York City. Only 20 percent will still be around five years later, and just a few will be able to score a great review in the Times, boast a steady crowd, or gather enough support to expand.
Three-time James Beard Award winner Leonard Lopate has invited the restaurateurs behind some of the city's hottest spots to learn the secrets behind their successes and talk about what it's like to battle your way to the top in this seriously competitive business.
Watch on-demand video below. Join the conversation on Twitter with #LopateLocavores
Join us for a conversation with Eddie Huang (Baohaus), Ed Schoenfeld (Red Farm), Sohui Kim (The Good Fork), and Brandon Hoy (Roberta's) as they compare notes. Then, enjoy a cooking demo featuring one of their signature dishes.
Part of the fourth annual Lopate and Locavores series! 
Apples and juices provided by:
Cider tastings from local producers presented as part of Cider Week NY.

Beer provided exclusively by:

Bread and pastries provided by: