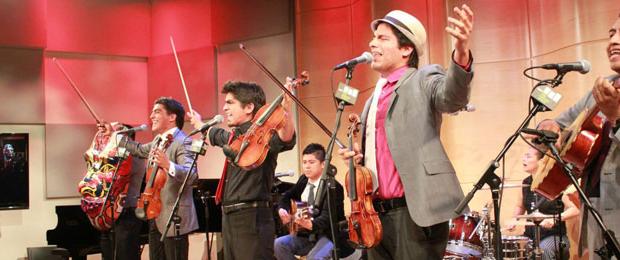 Watch performances from the borough's best up-and-coming musicians, then vote for your favorite act!
It's the Battle of the Boroughs, and it's back for a fifth season. We're on a quest to find 2014's best undiscovered performer from across all genres in New York City — soulful hip-hop acts, instrumental ensembles, pop-rock bands and more.
Come out for a party, hear great music and inspiring stories, then vote for the act you want to represent the borough in the Ultimate Battle. Emceed by WQXR's Terrance McKnight and featuring guest judges Wes Jackson, executive director of the Brooklyn Hip-Hop Festival; Caryn Havlik, producer of WNYC's New Sounds; and Lindsey Cook A&R Executive at RCA Records. 
Manhattan Battle Contestants:
* SEE FULL LIST OF BOROUGH CONTESTANTS
* MORE ABOUT 2014 BATTLE OF THE BOROUGHS