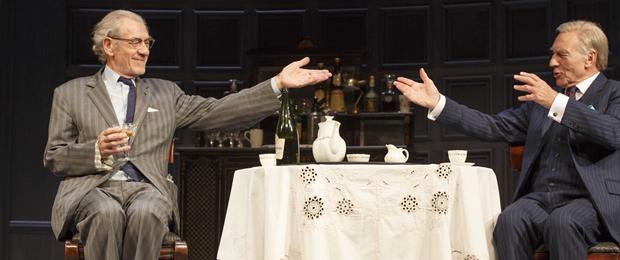 Spend your lunch hour with Sir Ian McKellen, co-starring with Sir Patrick Stewart in concurrent productions of Samuel Beckett's legendary "Waiting for Godot" and Harold Pinter's acclaimed "No Man's Land."
He will sit down with The Takeaway host John Hockenberry to talk about his performances in both these bleakly mysterious works, with a special focus on the dark and comic Pinter play, as well as his life and work in theater and on screen.
Please feel free to bring a brown bag lunch!
NOTE ON THE PROGRAM CHANGE: Due to an unavoidable scheduling conflict, Patrick Stewart is no longer able to participate in this show.