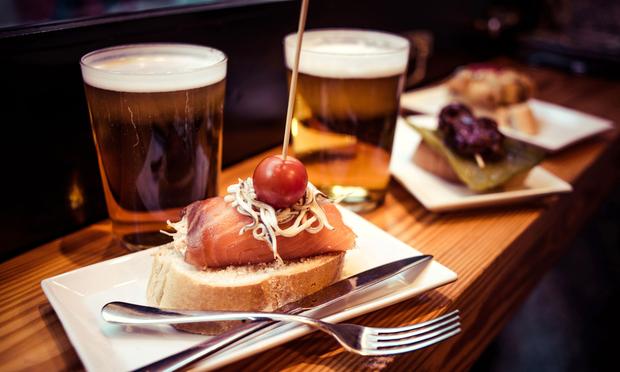 More and more restaurants are creating tasting menus that pair with beer instead of just wine, even hiring 'beer sommeliers' to craft a great beer list.
We'll learn the principals of good pairing and taste a few perfect matches with Brendan Woodcock from Luksus At Tørst in Brooklyn, Augie Carton from New Jersey's Carton Brewing, Christian Pappanicholas from The Cannibal in Midtown and B.R. Rolya of Shelton Brothers in Massachusetts.
Watch our live video webcast at 7pm:
This event is the last in our Craft Beer Jam series and is hosted by Jimmy Carbone, owner of Jimmy's 43, host of the internet radio show "Beer Sessions Radio" and co-founder of The Good Beer Seal. Featuring live music from Brooklyn roots revivalist band Victor V. Gurbo & Co.  
Full series schedule
*See all Craft Beer Jam events here  
Bread and cheese provided by: