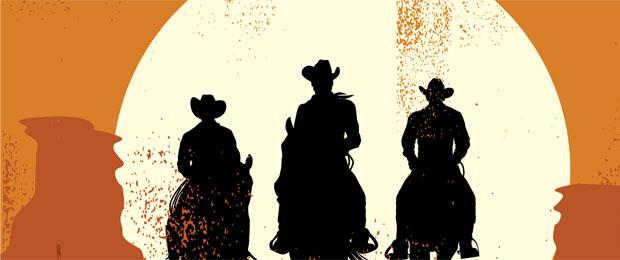 In collaboration with The Flea Theater, The Greene Space presents an evening of short, original, audio plays in the genre of the Western by some of New York City's up-and-coming playwrights.
Performed by The Bats, the Flea's repertory acting company, this evening presents the good, the bad, and the twisted. Developed through The Greene Space Writer's Lab, the plays were written by Robert Askins, Mallery Avidon, Matthew Cox, and Eric Dufault. They are directed by Arthur Yorinks and The Flea's Jim Simpson.
Please be advised that these plays contain mature language and content.
Big Sky Country by Mallery Avidon:
Tales of Jess Tice: Blind Lawman In The West | Episode 22 - The Creek in the Cave by Robert Askins:
The Skinless Steer by Eric Dufault: