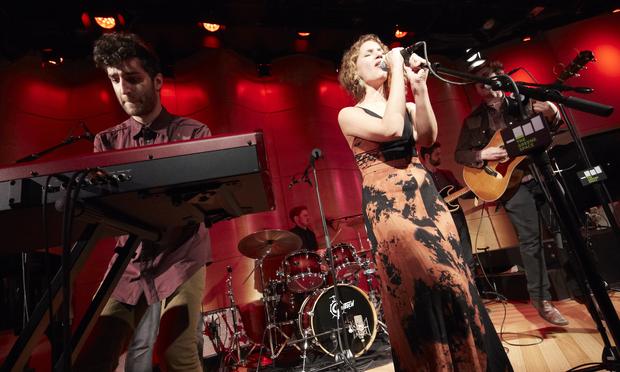 Live Auditions: 2015 Battle of the Boroughs
Sunday, November 16, 2014
Are you a New York City musician with serious talent? Does your band have what it takes to be called the best up-and-coming act across all five boroughs?
Here's your chance to win big prizes and be heard by tens of thousands of listeners, Grammy-winning artists and platinum record producers.
Come out to our live auditions for a chance to compete in WNYC and WQXR's citywide search — the Battle of the Boroughs! All genres are welcome: from solo folk singers and hip hop MCs to rock bands and chamber ensembles. 
Reserve your spot by emailing thegreenespace@nypublicradio.org. Use BATTLE AUDITION in the subject line and include:
* Your name
* Cell phone number
* Name of your act
* Number of performers
* Genre of music you play
* Borough you wish to represent
We'll confirm an audition time and send you all the information you need to know.
Missed the live auditions? You can still submit your act online here by Dec. 31!
MORE ABOUT THE 2015 BATTLE OF THE BOROUGHS
>>Read Submission Rules and Guidelines