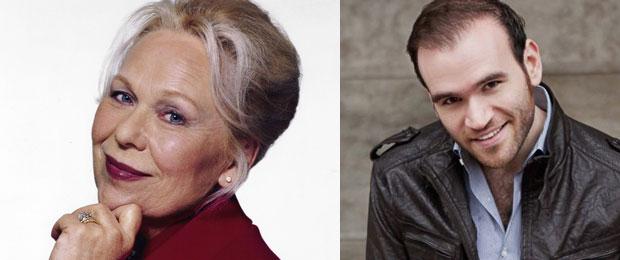 Every year, the Richard Tucker Music Foundation recognizes young singers of enormous talent and promise. At the core of the legendary tenor's career were his performances of the iconic Italian operatic repertoire, and  American tenor Michael Fabiano, the 2014 Richard Tucker Award winner, proudly continues that tradition. 
Fabiano has wowed audiences at opera houses around the world with his vocal style, physical dash and star power. In a preview to the October 12 Richard Tucker Gala, you can hear him at The Greene Space in a special salute to Italian opera and song.
The evening also features performances by Richard Tucker Grant winners Jennifer Johnson Cano, mezzo-soprano, and Brandon Cedel, bass-baritone. Legendary soprano Renata Scotto makes a guest appearance in conversation with WQXR's Naomi Lewin, discussing her collaborations with Richard Tucker and her role as a master teacher imparting the traditions of Italian opera to a new generation of American opera singers.
Watch a live video webcast at 7pm: