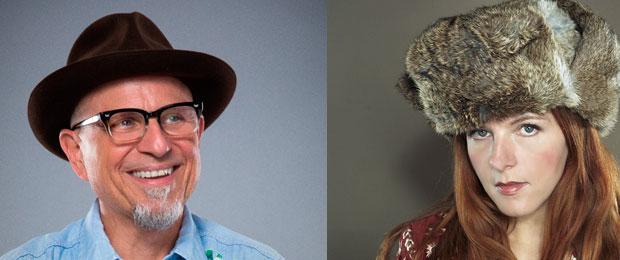 Neko Case's velvety singing voice is a force of nature. Bobcat Goldthwait's now-retired comedic voice was a force too, but in a slightly less velvety way.
In addition to being legends in their respective fields, the two are Twitter pals. Now, for the first time ever, the singer-songwriter and comedian-filmmaker are going to try and be friends IRL.
Case and Goldthwait sit down together at the Greene Space to discuss her new career-spanning boxed set Truckdriver, Gladiator, Mule and his award-winning new documentary film Call Me Lucky. They'll be joined by WNYC digital host and producer Sean Rameswaram.
Video Webcast