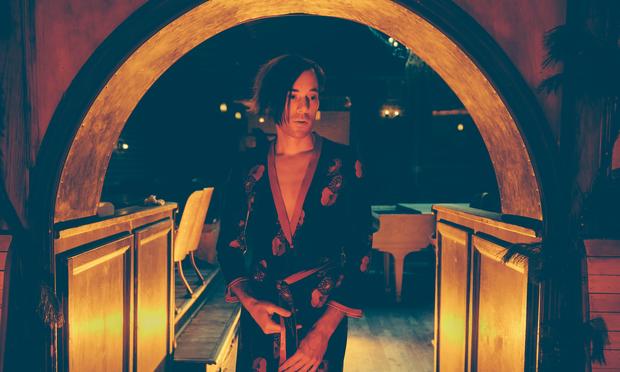 CANCELLED DUE TO ILLNESS. of Montreal joins us for a Soundcheck Pop-Up session in The Greene Space to play songs from its new album, Aureate Gloom.
The band's 13th record comes wrapped in a wealth of contradictions. Singer Kevin Barnes wrote most of the songs in 21st century New York, but examined the city through the eyes of Patti Smith, Tom Verlaine, and other punk-era icons. Then the band took the material to the quiet Texas desert near Mexico, but assembled the album at a frantic, warp-speed pace. Lead single "Bassem Sabry" features handclaps and disco rhythms underneath what is essentially a barbed political statement about the late Egyptian journalist and activist of the same name. The result is yet another mind-boggling mix of laboratory-strength weirdness and pure, rollerskating pop heart.
Join Soundcheck for a special live session in The Greene Space to hear of Montreal play songs from Aureate Gloom. We'll be live-streaming video and recording for an upcoming Soundcheck podcast.
Soundcheck's Pop Up Sessions offer the chance to see and hear notable artists and bands in a short, informal setting, playing songs and talking with Soundcheck host John Schaefer. Perfect for a quick, midafternoon break, they're under an hour long and are streamed live at www.soundcheck.org.