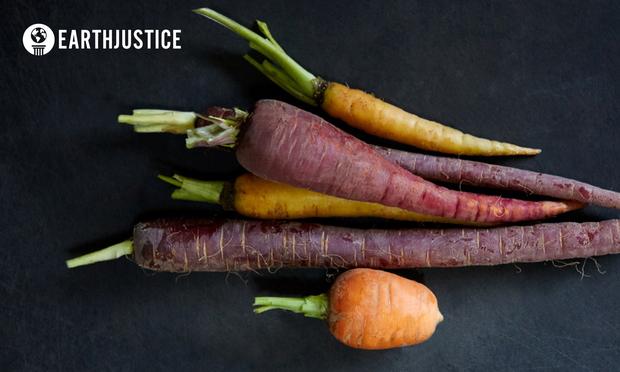 Join us for a dynamic conversation about the food we eat, how it gets to our plates, and what we can do to make our food production healthier for ourselves and for the planet. 
You'll hear from former New York Times columnist Mark Bittman, who is now forging a path as an entrepreneur with The Purple Carrot, a company promoting a mostly plant-based diet. Joining Mark will be Marcia DeLonge, an Agroecologist in the Food and Environment Program at the Union of Concerned Scientists, and Peter Lehner, Lead Attorney for the Sustainable Food and Agriculture program at Earthjustice, the nation's foremost environmental law organization.
The discussion will be moderated by Emmy-award winning journalist and host of The Takeaway, John Hockenberry.
Video Webcast
Watch a live video stream of the sold-out show here at 7pm ET