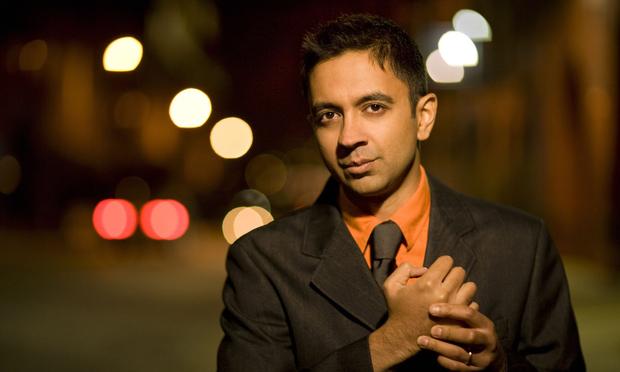 Composer-pianist Vijay Iyer continues to galvanize the music world, creating shimmering works that embrace jazz, classical and electronic music and are "at once provocative and accessible, intellectually substantive and sensually attractive." (Chicago Tribune) 
Tonight Iyer presents excerpts from a recent collaboration with mentor and composer-trumpeter Wadada Leo Smith whose A Cosmic Rhythm with Each Stroke the New Yorker's Alex Ross likens to "a post-apocalyptic utterance," as if Iyer and Smith are "the last people left on earth, wanderers in a wasteland." Iyer will also share the stage for music and conversation with dynamic drummer-composer Tyshawn Sorey, who will perform a duet with Iyer; acclaimed violinist Jennifer Koh, performing Esa-Pekka Salonen's lyrical Lachen Verlernt; and pioneering composer and scholar George Lewis.
This event is presented in partnership with the 2017 Ojai Music Festival in California where Iyer is serving as music director, and were he will be joined by diverse artists, including the above, for a four-day festival of premieres and bold new music. For more information about the upcoming Festival, please visit www.ojaifestival.org.