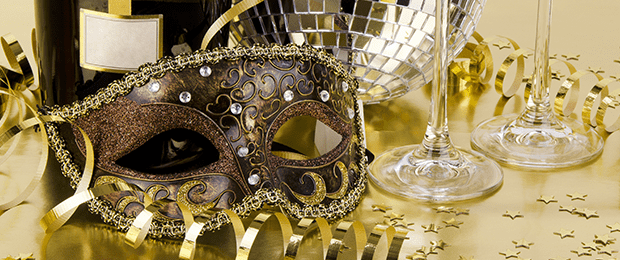 When is opera a party? When is a party theater? When it's The Opera Party, a new WQXR series in The Greene Space! 
Hear world-class live performances while enjoying delectable dishes created to match the music — and drinks you can take to your seat. MET Opera star Anthony Roth Costanzo curates and hosts three unfettered fêtes celebrating opera in a whole new way.
Opera stars will share the evening with chefs, raconteurs and genre-busting artists in a striking environment created for each event by artist Doug Fitch. 
Join us for the second event in this series. From backstage secrets to onstage gossip, find out just how much life imitates art to operatic proportions. Revel in the splendor of MET Opera Star Ailyn Perez's soprano, amuse bouches by chef Antoine Westermann of Le Coq Rico — and a novel way to confess some salacious secrets of your own. Co-hosted by writer, storyteller and performer Justin Sayre.
About the Host 
Anthony Roth Costanzo (countertenor) makes his debuts at the Los Angeles Opera as the title role in Phillip Glass' "Ahknaten," the Finnish National Opera in Kaija Sariaaho's "Only the Sound Remains," the San Francisco Symphony Orchestra in performances of "Messiah," and with both the London Symphony Orchestra and the Berlin Philharmonic as Prince Go-Go in performances of "Le Grand Macabre," conducted by Sir Simon Rattle and directed by Peter Sellars. He also produces and stars in his critically acclaimed show, "Orphic Moments," at the Landestheater in Salzburg.  
Mr. Costanzo has appeared at the Metropolitan Opera as both Ferdinand and Prospero in the world premiere of "The Enchanted Island," and as Prince Orlofsky in a new production of "Die Fledermaus" after making his debut as Unulfo in "Rodelinda." He also recently made his debuts at the Lyric Opera of Chicago in the world premiere of Jimmy Lopéz' "Bel Canto" and the San Francisco Opera in "Partenope." He made his European debut at the Glyndebourne Festival in "Rinaldo," and has since appeared at the English National Opera in "The Indian Queen" and "Ahknaten," the Teatro Real in "Death in Venice" and in a performance of Britten's "Canticles" with Ian Bostridge and Julius Drake, and in concerts with Jordi Savall in Barcelona, Paris, and Versailles. He has also performed at Carnegie Hall, the Kennedy Center, on Broadway and in the Merchant Ivory film, "A Soldier's Daughter Never Cries." He graduated Magna Cum Laude from Princeton University where he has returned to teach, and received his masters from Manhattan School of Music.