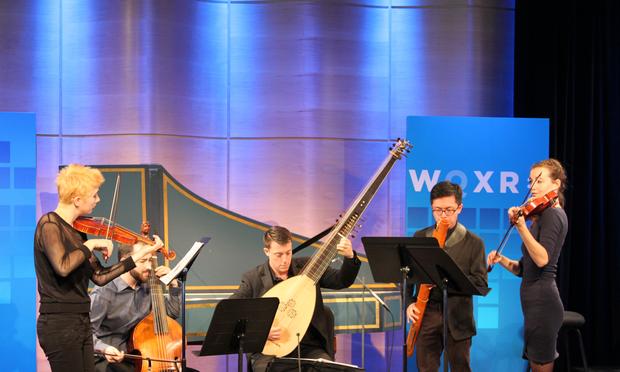 Take a respite from your busy work day with a free concert presented by WQXR.
Hear rising stars from The Juilliard School perform selections from classical music's best-loved composers. Leave the emails, phone calls and work behind and settle in for an hour of musical serenity.
Today's concert features members of Juilliard's Historical Performance program, performing early music on period instruments.