Arthur Yorinks has written and directed for opera, theater, dance, film, and radio and is the author of over thirty five acclaimed and award-winning books and essays. His numerous accolades for his work for children include the prestigious Caldecott award.
After veering off his path of becoming a classical pianist in his teens (studying under Juilliard professor Robert Bedford), Mr. Yorinks has spent nearly four decades working in the performing arts, writing and directing numerous plays including So, Sue Me, which premiered at The Kennedy Center, and most recently the multimedia audio work, The Invisible Man which premiered at The Jerome L. Greene Performance Space in New York.  In opera, Mr. Yorinks was Philip Glass's librettist for his operas The Juniper Tree and The Fall of the House of Usher, which have been performed worldwide. Mr. Yorinks's work in dance includes collaborations with companies such as The Hartford Ballet and Pilobolus (where he helped create the full-length dance/theater piece, A Selection). In his varied and wide-ranging career, Yorinks's work brought him into collaborations with celebrated artists including Andre Serban, Bill Irwin, Richard Foreman, Maurice Sendak, Robert Redford and legendary filmmaker Michael Powell, among many others.
Compelled by the use of sound in the theater Mr. Yorinks has, for twenty years, experimented with the relationship between audio and live performance. Ten years ago he formalized that passion into a company devoted to exploring, evolving, and redefining audio theater. Since then, Mr. Yorinks has written and directed over forty original audio plays performed in seasons at The Kennedy Center, The Henry Street Playhouse (Abrons Arts Center), The Jacob Burns Film Center, The New Victory Theater as well as New York Public Radio's Jerome L. Greene Performance Space in New York, where he is consulting advisor for A New Theater of Sound. 
Arthur Yorinks appears in the following:

Wednesday, June 11, 2014
Get a behind-the-scenes look at Dubliners: A Quartet, a newly commissioned audio play written by award-winning playwright Arthur Yorinks on the occasion of the 100th anniversary of James Joyce's short story collection, Dubliners.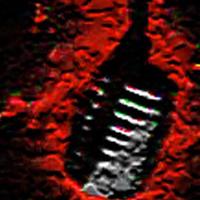 Friday, June 14, 2013
7:00 PM
In collaboration with The Flea Theater, The Greene Space presents an evening of short, thrilling and original audio plays by some of NYC's up-and-coming playwrights.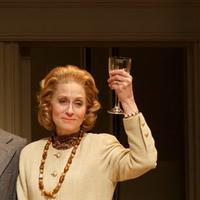 Thursday, May 2, 2013
5:00 PM
Join us for a "theater happy hour" and behind-the-scenes look at this world-premiere production. Featuring cast members Judith Light, Jessica Hecht and Jeremy Shamos. Watch on-demand video now.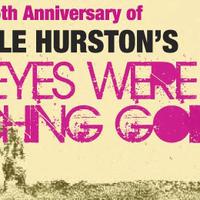 Monday, September 17, 2012
7:00 PM
Award-winning poet and actor Carl Hancock Rux revisits Zora Neale Hurston's celebrated novel "Their Eyes Were Watching God" from the point of view of Janie's love interest, Tea Cake, with an original performance art piece commissioned by The Greene Space. This work will explore Hurston's narrative through a male lens. Following the ...

Tuesday, October 25, 2011
It's been a notable month for radio drama, we note it here – the death of Norman Corwin, one of the genre's champions, inventors, missionaries, and poet-kings. There was a time when r...
Read More

Monday, April 18, 2011
As we begin our conversation it seems most appropriate to introduce my colleagues, Sarah Montague and Andy Lanset.
Sarah gives us her look on the history of radio drama while Andy laments the woeful lack of tangible pieces of that history; both speak with eloquence and verve.
Read More