Brooke Gladstone is best known for the…pause…that Bob Garfield inserts before mentioning her name in the credits for On the Media.
She's the recipient of two Peabody Awards, a National Press Club Award, an Overseas Press Club Award and many others you tend to collect if you hang out in public radio long enough.
Just before coming to On the Media, she did some pilots for WNYC of a call-in show about human relationships with Dan Savage called A More Perfect Union. That was pretty cool.
She also is the author of The Influencing Machine (W.W. Norton), a media manifesto in graphic form, listed among the top books of 2011 by The New Yorker, Publisher's Weekly, Kirkus Reviews and Library Journal, and among the "10 Masterpieces of Graphic Nonfiction" by The Atlantic.
Gladstone always wanted to be a comic hero and she finally did it. Here she is animated.
At WNYC's 2012 Christmas party, backed by the fabulous Radio Flyers band, she sang "Bei Mir Bist Du Schoen," with her sisters Lisa and Stacey, thus fulfilling all her dreams.
Brooke Gladstone appears in the following:

Friday, January 11, 2019
Watch video as the Grammy Award-winner celebrates the release of her new album, "She Remembers Everything," with the Peabody Award-winning Brooke Gladstone. 
Friday, November 04, 2016
Watch live as Brian talks with veteran journalist Bill Moyers, MSNBC's Chris Hayes, On the Media's Brooke Gladstone and Fordham University political professor Christina Greer and more.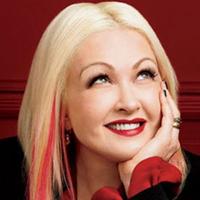 Tuesday, April 23, 2013
7:00 PM
On the Media talks with the Grammy Award-winning artist about her Queens upbringing, colorful career and venture into theater with "Kinky Boots." Watch on-demand video.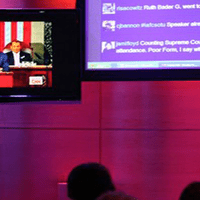 Tuesday, January 24, 2012
7:15 PM
Once again, It's A Free Country invites you to watch the State of the Union address with your fellow politics junkies. Brian Lehrer will be there along with others from the It's A Free Country team and WNYC fans from left, right and center.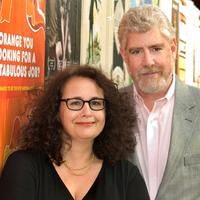 Tuesday, February 15, 2011
7:00 PM
On February 15, in the midst of Twitter-facilitated revolution in the Middle East, on the very day artificial intelligence battles with humans on Jeopardy! - On The Media looks at the potential of new media to deliver - or totally destroy - mankind.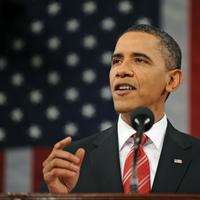 Tuesday, January 25, 2011
7:30 PM
Read, Argue, Listen, Act….and Party! It's A Free Country, WNYC's site for politics, invites you to watch the State of the Union in The Greene Space.