Dan Pashman is the creator and host of WNYC's James Beard Award-nominated food podcast The Sporkful, where Dan and his guests obsess over the details of eating to uncover truths about food--and people. The Sporkful isn't for foodies, it's for eaters.
Typical Sporkful episodes range from a look at what it's like to go out to a restaurant when you're in a wheelchair to an investigation into what the sounds foods make are telling us to interviews with popular comedians and entertainers. 
Dan is also the host of Cooking Channel's James Beard Award-nominated web series You're Eating It Wrong, and a contributor to NPR, Slate, BuzzFeed, and LA's KCRW. His first book, Eat More Better: How to Make Every Bite More Delicious, was published in 2014 by Simon & Schuster.
Before starting The Sporkful, Dan worked as a radio and print journalist and producer covering news, politics, music, and culture for NPR, Vanity Fair, Slate, and the Washington Post. He's reported from the New Hampshire and South Carolina primaries and the U.S. Naval Base at Guantanamo Bay.
Dan is originally from Upper Saddle River, NJ. He's a graduate of Tufts University and currently lives outside New York City with his wife and two daughters.
Dan Pashman appears in the following:

Thursday, September 13, 2018
Get advice on food and life from legendary food critic Mimi Sheraton and Sporkful podcast host Dan Pashman. Guests include Jacques Torres, AKA 'Mr. Chocolate!' 

Tuesday, July 17, 2018
Get advice about food and life from legendary food critic Mimi Sheraton. She'll be joined by Sporkful podcast host Dan Pashman, comedian Maeve Higgins and Radiolab's Robert Krulwich.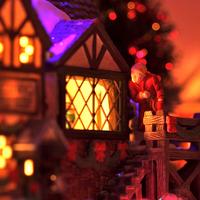 Monday, December 8, 2014
5:00 PM
Mon, Dec. 8 | Join us for our beloved holiday tradition, inspired by the Charles Dickens classic. Featuring your favorite public radio personalities and actor Mark Linn-Baker as Scrooge.

Friday, October 31, 2014
Dan Pashman, host of The Sporkful, joined us in The Greene Space for the first live taping of his WNYC podcast that explores new and better ways to eat.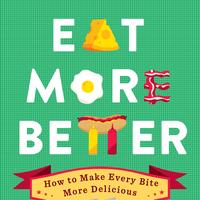 Wednesday, October 29, 2014
7:00 PM
Join Dan Pashman for a taping of WNYC's The Sporkful. With guests Amy Sedaris, Radiolab's Robert Krulwich and cronut creator Dominique Ansel.  A live video webcast will be available.