With the release of The Source In Between, Elio Villafranca once again demonstrates why he's at the forefront of the generation of remarkable Cuban pianists, composers and bandleaders that for several years has been making major creative contributions to the international development of modern jazz.
Born in the Pinar del Río province of Western Cuba, Villafranca was classically trained in percussion and composition at the Instituto Superior de Arte in Havana, Cuba. Since his arrival in the U.S. in late 1995, he has been involved in jazz and Latin jazz scenes on both the East and West Coasts and is currently based in New York City, performing in New York at the Blue Note, Jazz Standard, Jazz at Lincoln Center's Dizzy's Club Coca-Cola and performed at various world-renowned venues and events including the Blue Note Jazz Festival in Ghent, Belgium; in Italy at the Blue Note Jazz Club in Milan and the Umbria Jazz Festival in Perugia; and at the North Sea Jazz Festival at The Hague, Holland.
Elio Villafranca appears in the following: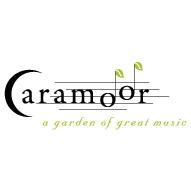 Tuesday, July 20, 2010
7:00 PM
The Greene Space and the Caramoor International Jazz Festival turn up the heat in New York City, as we bring you a sneak-peek into the full three-day Caramoor International Jazz Festival with today's jazz greats: Elio Villafranca, Clarice Assad, and Spoken Hand Percussion Orchestra.