The son of a scientist and a doctor, Jad Abumrad did most of his growing up in Tennessee, before studying creative writing and music composition at Oberlin College in Ohio. Following graduation, Abumrad wrote music for films, and reported and produced documentaries for a variety of local and national public radio programs, including On The Media, Studio 360 with Kurt Andersen, Morning Edition, All Things Considered and WNYC's "24 Hours at the Edge of Ground Zero."
While working on staff at WNYC, Abumrad began tinkering with an idea for a new kind of radio program.  That idea evolved into one of public radio's most popular shows today – Radiolab.  Abumrad hosts the program with Robert Krulwich and also serves as one of its producers.  The program won the prestigious George Foster Peabody Award and explores big questions in science, philosophy and mankind.  Under Abumrad's direction, the show uses a combination of deep-dive journalism, narrative storytelling, dialogue and music to craft compositions of exploration and discovery.  Radiolab podcasts are downloaded over 5 million times each month and the program is carried on more than 500 stations across the nation and internationally. 
Abumrad is also the Executive Producer and creator of Radiolab's More Perfect, a podcast that explores how cases deliberated inside the rarefied world of the Supreme Court affect our lives far away from the bench.
Abumrad was honored as a 2011 MacArthur Fellow (also known as the Genius Grant).  The MacArthur Foundation website says:  "Abumrad is inspiring boundless curiosity within a new generation of listeners and experimenting with sound to find ever more effective and entertaining ways to explain ideas and tell a story." 
Abumrad also produced and hosted The Ring & I, an insightful, funny, and lyrical look at the enduring power of Wagner's Ring Cycle.  It aired nationally and internationally and earned ten awards, including the prestigious 2005 National Headliner Grand Award in Radio.
Jad Abumrad appears in the following:

Monday, May 07, 2018
Join Jad Abumrad, Robert Krulwich, and critically acclaimed writer Brian Christian for a live exploration of communication in the 21st century. 

Tuesday, September 05, 2017
Should you be able to say whatever you want online? Join Jad Abumrad and guests for a debate about the First Amendment in the digital age. 

Monday, July 10, 2017
Would you give up your home if it could benefit the greater good? Watch video of our debate with Radiolab's Jad Abumrad and More Perfect's Elie Mystal.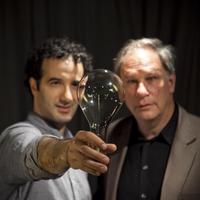 Wednesday, October 26, 2011
7:00 PM
Jad and Robert are gearing up to hit the road with the next live Radiolab show. But before they hop in the tour bus, they could use a little feedback from a live audience.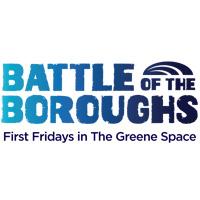 Friday, June 18, 2010
7:00 PM
The battle culminates in the final round with winners from each borough competing against each other. It's sold out, but you can watch the whole event via live video webcast at thegreenespace.org.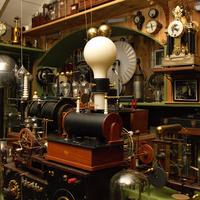 Tuesday, June 1, 2010
7:00 PM
AWE-MAGEDDON will be a curiosity cabaret featuring one or two of the world's most creative scientists, musicians, philosophers, actors and folks who can't even really be pegged in a single word. We'll be transported to a place where we are confused, amazed, confounded, inspired or flabbergasted.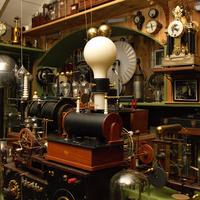 Wednesday, April 14, 2010
7:00 PM
Radiolab hosts Jad Abumrad and Robert Krulwich present a series of evening events in The Greene Space designed to tickle the mind and surprise the eyes.