Jeffrey Zeigler was the cellist of the internationally renowned Kronos Quartet for eight seasons. He has been the recipient of the Avery Fischer Prize, the Polar Music Prize, the President's Merit Award from the National Academy of Recorded Arts and the Chamber Music America Richard J. Bogomolny National Service Award.
Mr. Zeigler has released over two dozen recordings for Nonesuch Records, Deutsche Grammophon, Cantaloupe, Tzadik and Smithsonian Folkways and has appeared with Norah Jones on her album Not Too Late on Blue Note Records. Zeigler can also be heard on the film soundtrack for Paola Sorrentino's Academy Award-winning film, La Grande Bellezza,as well as Clint Mansell's Golden Globe-nominated soundtrack, The Fountain, featuring performances with the Scottish band, Mogwai. Fall 2014 Zeigler will see the release of his first solo album entitled Something of Life.
Jeffrey Zeigler appears in the following: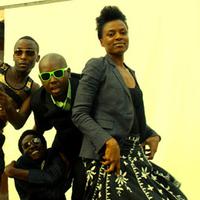 Saturday, March 16, 2013
7:00 PM
Hear bold new vocal styles from New York and Africa, featuring Helga Davis and Netsayi with Black Pressure. Presented in partnership with Original Music Workshop. Watch on-demand video of the performance now.