One of America's most admired and respected composers, John Adams is a musician of enormous range and technical command.  His many operatic and symphonic works stand out among contemporary classical compositions for their depth of expression, their sonic brilliance, and the profoundly humanist nature of their themes.
Born and raised in New England and educated at Harvard, Adams moved in 1971 to California, where he taught for ten years at the San Francisco Conservatory and was composer-in-residence at the San Francisco Symphony.
Adams's operatic works are among the most successful of our time.  Nixon in China, The Death of Klinghoffer, and Doctor Atomic, all created in collaboration with stage director Peter Sellars, draw their subjects from archetypical themes in contemporary history.  Doctor Atomic, about the physicist J. Robert Oppenheimer and the creation of the world's first atomic bomb, was commissioned and premiered by the San Francisco Opera and followed with productions in Amsterdam, Chicago, London and at the Metropolitan Opera in New York.
On the Transmigration of Souls, written for the New York Philharmonic to mark the first anniversary of the World Trade Center attacks, received the 2003 Pulitzer Prize for Music, and won a rare "triple crown" of Grammy awards: "Best Classical Recording", "Best Orchestral Performance", and "Best Classical Contemporary Composition".
City Noir,  a 35-minute orchestral work that takes as its jump-off point the "noir" sensibility of Los Angeles culture, was premiered by Gustavo Dudamel and the Los Angeles Philharmonic in a concert that was televised worldwide and is now available on a DVD released by DGG.  
Adams has been awarded honorary degrees and proclamations by Cambridge University, Harvard University, Yale School of Music, Phi Beta Kappa, the National Endowment for the Arts, Governor Arnold Schwarzenegger of California, the French Legion of Honor, and Northwestern University, where he was awarded an honorary doctorate and the first Michael Ludwig Nemmers Prize in Music Composition.
Nonesuch Records released Adams's Harmonielehre in 1985, and all of his works since then have appeared first on that label.  A ten-CD set, "The John Adams Earbox", documents his recorded music through 2000. The most recent release features the Doctor Atomic Symphony with David Robertson conducting the Saint Louis Symphony.  
Adams's much praised autobiography Hallelujah Junction (Farrar, Straus & Giroux) was named one of the "most notable books" of 2008 by the New York Times and was the winner of the 2009 Northern California Book Award for creative nonfiction. The John Adams Reader: Essential Writings on an American Composer (Amadeus Press, 2006), edited by Thomas May, is the first in-depth anthology of texts dealing with more than 30 years of Adams's creative life.
John Adams is active as a conductor, appearing with the world's greatest orchestras.  A regular guest at the BBC Proms, in recent seasons he has also conducted the London Symphony Orchestra, Los Angeles Philharmonic, and New York Philharmonic as well as orchestras in Atlanta, Stockholm, Pittsburgh, Montreal San Francisco, and Detroit.
 
The official John Adams web site is www.earbox.com.  The music of John Adams is published by Boosey & Hawkes and by Associated Music Publishers.
John Adams appears in the following: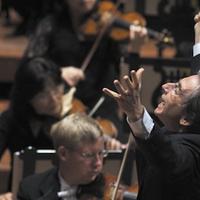 Monday, March 26, 2012
7:00 PM
Q2 Music celebrated America's great iconoclastic composers when San Francisco Symphony music director Michael Tilson Thomas brought his "American Mavericks" tour to New York. In anticipation of their Carnegie Hall concerts, composer John Adams and Meredith Monk, the St. Lawrence String Quartet, pianist Jeremy Denk, and other guests joined Tilson Thomas ...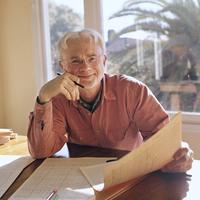 Wednesday, January 19, 2011
7:00 PM
WQXR will host a special preview of the Metropolitan Opera's staging of John Adams' iconic Nixon in China. The event will feature a discussion with Adams about his most famous opera, as well as performances of key arias by several of the leads in the Met production.