John Hockenberry appears in the following:

Wednesday, February 19, 2014
Sir Ian McKellen stopped by The Greene Space on Tuesday, February 18 for an intimate conversation on his life and career with The Takeaway's John Hockenberry.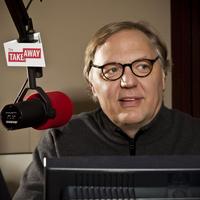 Tuesday, February 11, 2014
7:00 PM
Join The Takeaway host John Hockenberry for an evening of live music from One Ring Zero, drinks and conversation with some of the brightest lights in the mind-bending, down-the-rabbit hole world of codebreaking. Watch a live video webcast at 7pm ET.