John Luther Adams is a composer whose life and work are deeply rooted in the natural world.
Adams was awarded the 2014 Pulitzer Prize for Music for his symphonic work Become Ocean, as well as a Grammy Award for "Best Contemporary Classical Composition" (2014). Inuksuit, his outdoor work for up to 99 percussionists, is regularly performed all over the world.
Columbia University has honored Adams with the William Schuman Award "to recognize the lifetime achievement of an American composer whose works have been widely performed and generally acknowledged to be of lasting significance."
A recipient of the Heinz Award for his contributions to raising environmental awareness, JLA has also been honored with the Nemmers Prize from Northwestern University "for melding the physical and musical worlds into a unique artistic vision that transcends stylistic boundaries."
Born in 1953, JLA grew up in the South and in the suburbs of New York City. He studied composition with James Tenney at the California Institute of the Arts, where he was in the first graduating class (in 1973). In the mid-1970s he became active in the campaign for the Alaska National Interest Lands Conservation Act, and subsequently served as executive director of the Northern Alaska Environmental Center.
Adams has taught at Harvard University, the Oberlin Conservatory, Bennington College, and the University of Alaska. He has also served as composer in residence with the Anchorage Symphony, Anchorage Opera, Fairbanks Symphony, Arctic Chamber Orchestra, and the Alaska Public Radio Network.
The music of John Luther Adams is recorded on Cantaloupe, Cold Blue, New World, Mode, and New Albion, and his books are published by Wesleyan University Press.
John Luther Adams appears in the following:

Friday, September 26, 2014
Watch Q2 Music's exclusive conversation and listening party with the Pulitzer Prize winner, hosted by Helga Davis.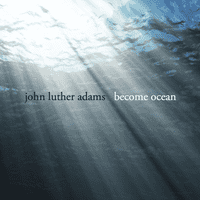 Friday, September 12, 2014
8:00 PM
Fri, Sept. 12 | Experience the Pulitzer Prize winner's expansive work in this exclusive event, featuring engulfing surround-sound, just as the composer meant for it to be heard.