Josh Ritter is from Moscow, Idaho.  The son of two neuroscientists, he was on his way to follow in their footsteps when he discovered Johnny Cash and Bob Dylan's "Girl from the North Country" in high school.  He has since released five studio albums and has been recently named one of the 100 greatest living songwriters by Paste Magazine, alongside Dylan, Springsteen, and Neil Young.  Joan Baez has covered one of his songs; Stephen King named one of Ritter's albums the best of recent years and David Letterman has requested him twice, so far.
Ritter's constant touring has established a robust, fanatical base both in the US and overseas (particularly Ireland and the UK). He and his band can fill theaters throughout the USA, in many major markets: DC and San Francisco but also in smaller cities as diverse as Spokane, WA and Northampton, MA. Ritter and band have performed with the New York Pops and the Boston Symphony Orchestra and many critically acclaimed artists have requested Ritter to share stages. This list includes Swell Season, Ray Lamontagne, and John Prine. His fans have a special, unique bond with Ritter that goes beyond that of other singer-songwriters; he is always there at the merch desk after shows, hugging fans and signing records. 
Over the course of his young career Ritter has established longtime relationships with media outlets such as NPR, Paste, the Washington Post, Entertainment Weekly, and Amazon.com, as well as regional radio stalwarts such as WFUV and WXPN and a wide-swath of progressive blogs and websites. Ritter has blogged for the Huffington Post while on tour.
His new album, So Runs the World Away, is ambitious and literary. It will be released this spring by Pytheas Recordings, a label recently started by Ritter and his longtime publicity partner, Sacks & Co., with Redeye Distribution.
"…he sets out to carry a world of ideas on a few basic chords….there is no limit to the depth and ambition of his songs." – The New York Times
"How refreshing and inspiring it is to encounter a young artist whose achievements match his ambitions." — Washington Post
"If you love music and have a device on which to play it, you should listen to Josh Ritter…" —Mary-Louise Parker in Esquire
"…this is the most exuberant outburst of imagery since Bob Dylan's A Hard Rain's A-Gonna Fall." —Stephen King naming The Animal Years his #1 album of 2006 in Entertainment Weekly
"The 10 Most Exciting Artists Now" —Entertainment Weekly
"100 Best Living Songwriters" —Paste Magazine
Josh Ritter appears in the following:

Thursday, May 06, 2010
Kurt Andersen discusses age, youth, maturity, and when personal feelings about being "grown-up" change.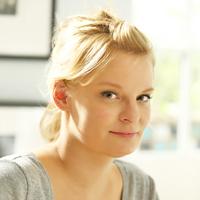 Thursday, May 6, 2010
7:00 PM
Singer-songwriter Josh Ritter, novelist Junot Díaz and actor Martha Plimpton join host Kurt Andersen for an evening of music and storytelling in this special live edition of Studio 360.