Kathleen Horan is a staff reporter for New York Public Radio, covering the neighborhood beat. She also reports 'Reset', an ongoing series documenting police-community relations in Bedford Stuyvesant, Brooklyn.
She has worked at WNYC Radio since 2001 and has been a reporter in the newsroom since 2006.

Kathleen won a first place award from the Associated Press for her feature story on the lives of food delivery workers in 2005 and a National Headliner Award for a 2009 story on a Brooklyn Marine killed by a roadside bomb in Afghanistan. Her reporting has also aired nationally and internationally on NPR, PRI and the BBC.

Her book Relationship Obits: The Final Resting Place for Love Gone Wrong, was published in 2009.
Kathleen Horan appears in the following: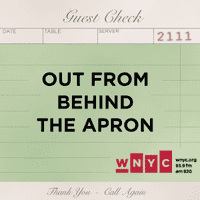 Tuesday, February 1, 2011
1:00 PM
WNYC is inviting servers and bartenders from across the city to share insights about the dining public, discuss industry trends, reveal pet peeves and trade behind-the-scenes stories.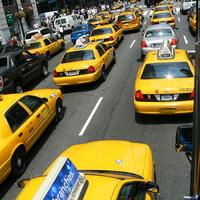 Monday, April 12, 2010
2:00 PM
If you work behind the wheel for a living, driving a yellow cab, we want to hear from you!