Kurt Andersen is a writer and the host and co-creator of Studio 360 (and of the new occasional radio variety show Kings County).
His latest novel True Believers, according to Jon Robin Baitz's review in Vanity Fair, "is beautifully drawn," "a great American novel." The Washington Post calls it "a big, swinging novel...full of witty insights" with "plenty to keep us entertained," and The San Francisco Chronicle considers it "fiendishly smart, insightful and joyously loopy." Booklist says it's "an ambitious and remarkable novel, wonderfully voiced" with "spellbinding suspense, and according to The Winnipeg Free Press its "genre grafting" is "an unmitigated success."
His previous novel, Heyday, a New York Times bestseller, won the 2008 Langum Prize for the year's best work of American historical fiction. His earlier novel, Turn of the Century, was a national bestseller that Times reviewers called "wickedly satirical," "outrageously funny" and "the most un-clichéd novel imaginable," and that The Wall Street Journal called a "smart, funny and excruciatingly deft portrait of our age."
He is also the author of Reset, a book-length essay about the history and consequences of the 2008-09 financial crisis and recession, and of The Real Thing, a book of humorous essays. He has written and produced prime-time network television programs and pilots for NBC, ABC, and HBO, and co-authored Loose Lips, an off-Broadway theatrical revue that had long runs in New York and Los Angeles.

He is a regular contributor to Vanity Fair, The New York Times, New York and Time.
Andersen began his career in journalism at NBC's Today program and at Time, where he was an award-winning writer on politics and criminal justice and for eight years the magazine's architecture and design critic. Returning to Time in 1993 as editor-at-large, he wrote a weekly column on culture. From 1996 through 1999 he was a staff writer and columnist ("The Culture Industry") for The New Yorker, and from 2004 through 2009 wrote a column ("The Imperial City") for New York.
He was also a co-founder of Inside.com and Very Short List, editorial director of Colors magazine, and editor-in-chief of both New York and Spy magazines, the latter of which he co-founded.
He graduated magna cum laude from Harvard College, and is a member of the boards of trustees of the Smithsonian's Cooper-Hewitt National Design Museum and the Pratt Institute. He lives with his wife in Brooklyn.
Web site: http://www.kurtandersen.com/
Facebook Fan Page: http://www.facebook.com/kurtandersenbooks
Kurt Andersen appears in the following:

Tuesday, September 27, 2016
Watch our celebration of The Golden Record's 40th anniversary with Studio 360's Kurt Andersen, writer Maria Popova, Science Friday's Ira Flatow and WQXR's Terrance McKnight.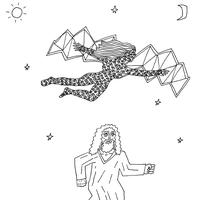 Thursday, January 29, 2015
8:00 PM
Thurs, Jan. 29 | Join Studio 360 in The Greene Space for the world premiere of a rock opera based on The Book of Revelation written and composed by singer songwriter Mike Doughty.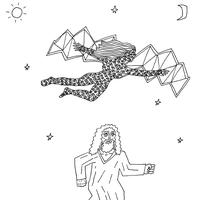 Wednesday, January 28, 2015
9:30 PM
Wed, Jan. 28 | Join Studio 360 in The Greene Space for the world premiere of a rock opera based on The Book of Revelation written and composed by singer songwriter Mike Doughty.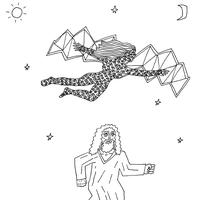 Tuesday, January 27, 2015
7:00 PM
Tues, Jan. 27 | THIS PERFORMANCE IS CANCELED- Please join us for the rescheduled performance on Thurs, Jan. 29 at 8PM. Join Studio 360 in The Greene Space for the world premiere of a rock opera based on The Book of Revelation written and composed by singer songwriter Mike Doughty.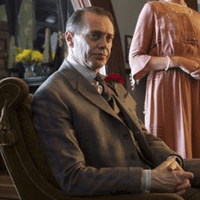 Monday, March 3, 2014
7:00 PM
Studio 360's Kurt Andersen sits down with David Chase and Steve Buscemi — creators of some of the most wickedly appealing characters in recent memory — to explore the rise of the antihero on TV.

Monday, December 23, 2013

Thursday, December 19, 2013
Believe the hype: 3D printing is a game changer. From art to auto parts, prosthetic limbs to food to firearms, this rapidly developing, disruptive technology is bringing the future to us now.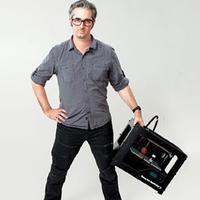 Tuesday, December 17, 2013
7:00 PM
Bre Pettis, founder of the innovative Brooklyn-based 3D printer company MakerBot and Studio 360's Kurt Andersen host a festive show-and-tell with participants in our Holiday Ornament Challenge. Watch a live video webcast!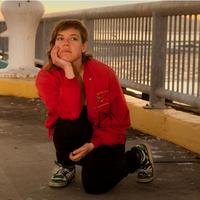 Monday, May 23, 2011
7:00 PM
Join host Kurt Andersen for this live taping of Studio 360 featuring the writer Elizabeth Wurtzel (Prozac Nation), comedian Eugene Mirman and Brooklyn band Tune-Yards. 
Monday, December 13, 2010
7:00 PM
Does the universe have ten dimensions, as superstring theory proposes, or eleven, as M-theory holds? Comedian Reggie Watts and astrophysicist Janna Levin settle it once and for all; Kurt Andersen referees. Join us for a live performance and geeked-out conversation.

Thursday, May 06, 2010
Kurt Andersen discusses age, youth, maturity, and when personal feelings about being "grown-up" change.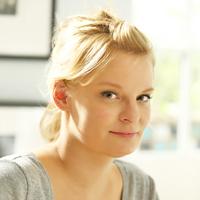 Thursday, May 6, 2010
7:00 PM
Singer-songwriter Josh Ritter, novelist Junot Díaz and actor Martha Plimpton join host Kurt Andersen for an evening of music and storytelling in this special live edition of Studio 360.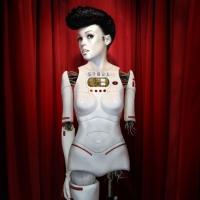 Tuesday, November 17, 2009
7:00 PM
Studio 360 will take you where no audience has gone before: traveling through time. In this live show hosted by Kurt Andersen, scientists and artists explain why time travel is more than an idle fantasy. And musical sensation Janelle Monae embodies an android with a heart of gold.