Lidia Bastianich is an acclaimed chef, businesswoman and restaurateur known worldwide. Specializing in Italian and Croatian cuisine, she has been a regular contributor to the PBS cooking show lineup since 1998. In 2007, she launched her third TV series, Lidia's Italy.
She also owns four Italian restaurants in the U.S. in partnership with her son, winemaster and restaurateur Joseph Bastianich: Felidia and Becco in Manhattan; Lidia's Pittsburgh in Pittsburgh, Pennsylvania; and Lidia's Kansas City in Kansas City, Missouri. Her latest cookbook, Lidia Cooks From the Heart of Italy, offers an array of 175 regional Italian recipes.
Lidia Bastianich appears in the following:

Thursday, October 09, 2014
Leonard Lopate talks with Lidia Bastianich, David Bouley and Andrew Carmellini about the thrills and challenges of building a collection of restaurants in New York City and beyond.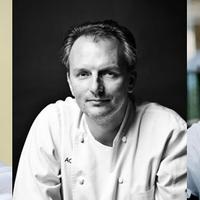 Wednesday, October 8, 2014
7:00 PM
Wed, Oct. 8 | WNYC's Leonard Lopate talks with Lidia Bastianich, Andrew Carmellini and David Bouley. A live video webcast will be available.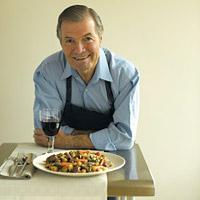 Tuesday, June 15, 2010
7:00 PM
Chefs Jacques Pépin and Michel Nischan go head-to-head in cook-off with only a hot plate and elementary cooking equipment, judged by Lidia Bastianich and complemented with a blind wine tasting with sommelier Aldo Sohm and live performance by the Eroica Trio.