Maria Popova appears in the following:

Tuesday, September 27, 2016
Watch our celebration of The Golden Record's 40th anniversary with Studio 360's Kurt Andersen, writer Maria Popova, Science Friday's Ira Flatow and WQXR's Terrance McKnight.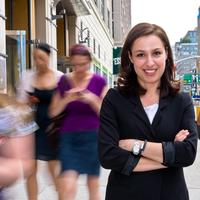 Wednesday, January 14, 2015
7:00 PM
Wed, Jan. 14 | SOLD OUT. Join New Tech City for a digital detox that will help you reclaim the time you spend on your phone and use it to rediscover the creative benefits of boredom.