Mythili worked in TV and print before finding her way to radio, chasing breaking news at CNN's New York bureau and writing many, many book reviews…
She joined The New Yorker Radio Hour after a short stint at On the Media and a long stint at The Takeaway. She's also reported on books for the WNYC newsroom and hosted literary live events for the station. Her writing has appeared in The New York Times Book Review, The Daily Beast, Newsweek, and on The New Yorker's website.
Mythili Rao appears in the following:

Wednesday, December 06, 2017
Join the acclaimed artist and writer for a conversation hosted by WNYC's Mythili Rao as they discuss his latest exhibition, the duality of glamour and catastrophe and more.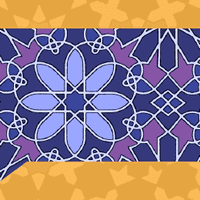 Thursday, May 28, 2015
7:00 PM
Thurs, May 28 | Join us for a night of storytelling focused on the geographical and spiritual journeys that modern day Muslim Americans take to better understand their faith.