Making her parents' plea for immigration all the easier, Negin Farsad was born in the United States, growing up in the desert of Southern California. She first obtained a Bachelors Degree in Theatre Arts and Government from Cornell University. Her dual interest in the arts and politics continued when she moved to New York City – studying for a Masters degree in Race Relations at Columbia University by day but writing and performing comedy by night. She followed that degree with a second Masters from Columbia at the School of International & Public Affairs with a focus on Urban Management and worked as a senior policy advisor for the City of New York, eventually leaving for full-time uncertainty in the world of performing and visual arts!
Negin co-directed, along with Dean Obeidallah, the upcoming comedy documentary "The Muslims Are Coming!" featuring a tour of American-Muslim comedians performing free comedy shows across the heartland of America in the hopes of using comedy to foster understanding and dispel misconceptions about Muslims. The film can be in theaters in select cities and available online this September.
Negin was recently named one of the 50 Funniest Women by the Huffington Post. She was also named a 2013 TED Fellow where she's slated to give a talk about her work in social justice comedy.
Negin wrote for and developed the MTV series, Detox , the PBS animated series 1001 Nights. and the Nickelodeon series Class ParentsNerdcore Rising, a ragingly hilarious comedy about nerdcore hip-hop, for which she was director, producer, writer, PA, and golf caddie. Nerdcore Rising premiered at the South by Southwest Film Festival to sold-out houses and critical praise. Salon named it a "hilarious and delightful" Best of Fest pick, the Boston Herald called it a "laugh riot from the first scene," the Portland Mercury said it was "charming and insightful…touching, funny, and awkward," and Wired magazine cleared the lump in their throat to simply say it was "honest and heartfelt." Nerdcore Rising has been an official selection of multiple festivals around the country and internationally, earning Best Film, Best Director, and Audience Favorite awards along the way.
Farsad also produced, directed, wrote, and performed in the Comedy Central series, The Watch List. She was also the tech correspondent for IFCNews where she wrote bits and talked about nerdy stuff. You can also see her on AOL as a Person Who Chats About Mooovies (official title). She originally earned her film chops as a producer and story editor on the documentary feature A Cricket in the Court of Akbar where she managed an 8-week shoot on location in Rajasthan, India.
As a standup comedian she has opened for the likes of Al Franken and Bobby Lee (Mad TV) in venues ranging from the Laugh Factory in New York, the Comedy Store in Los Angeles, and Town Hall on Broadway. Negin has provided original comedy content for PBS, Pacifica and Sirius Radio stations. She has been an active comedian and producer for over ten years earning a nomination for the Emerging Comics of New York Awards and her own off-Broadway run for the comedy show The Dirty Immigrant Collective. Her solo show Bootleg Islam, which she wrote and performed, has appeared in the DC, Dallas, and Chicago Comedy Festivals among others. Her work has been called "smart, funny, and fascinating" by the Wall Street Journal, a Critic's Choice by the Chicago Tribune, "a shining exception," by the Dallas Morning News, and Backstage cheered that it "doesn't get much funnier than this!"

Queen Rania of Jordan commissioned a video from Farsad as part of a web series to combat Middle Eastern stereotypes – this series later won the first ever YouTube Visionary Award. But the accolades don't stop there! Farsad recently won the Lifetime Women Filmmaker Award for her short film, Hot Bread Kitchen. She has been a grant recipient from the Lower Manhattan Cultural Council and was also honored with a Columbia University Fellowship. And those graduate degrees… well, they now collect dust…
Negin Farsad appears in the following:

Thursday, December 01, 2016
Watch our conversation with comedian Negin Farsad, novelist Kaitlyn Greenidge, The New York Times' Greg Howard and more. Hosted by Rebecca Carroll.

Friday, September 16, 2016
Watch our live taping of the comedy podcast about politics, without any of the politics about politics.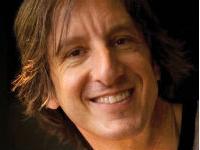 Friday, November 22, 2013
7:00 PM
Join Andy Borowitz (The Borowitz Report at The New Yorker) as he challenges comedians Negin Farsad, Baratunde Thurston, James Adomian and Sara Schaefer to dissect the week's news in this special panel show recording for WNYC and BBC Radio 4.