Since 1992, Richard Hake has worked as News Host and Reporter at WNYC. His live and produced radio feature segments range from hard breaking news to cultural and artistic sound portraits. Richard's work has been heard both nationally and locally on the NPR programs, Morning Edition, Weekend Edition, All Things Considered and On The Media. His voice is regularly heard during on air fundraisers and as fill in host for various WNYC shows.
Richard Hake appears in the following: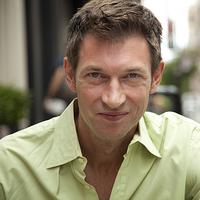 Wednesday, June 2, 2010
7:00 PM
Join WNYC's Richard Hake for an LGBT (Lesbian, Gay, Bisexual, Transgender) Networking Event.