Scott Brown has been New York magazine's theater critic since September 2010, having been a part-time reviewer for the magazine for two years before that. Brown currently writes for both the print magazine and the Vulture.com entertainment site, with near-daily posts to Vulture. 
Brown previously spent seven years as a writer at Entertainment Weekly, covering theater, movies, and television, and was also a columnist for Wired, covering the intersection of pop culture and technology.
Scott Brown appears in the following: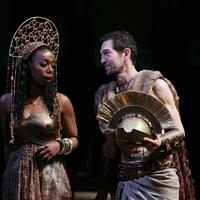 Thursday, July 21, 2011
7:00 PM
Forbes Masson, Katy Stephens, Jonjo O'Neill, Dyfan Dwyfor and Ansu Kabia join host Scott Brown for a candid conversation about working together for three years and their involvement in the RSC's New York repertory residency.