Simone Dinnerstein appears in the following: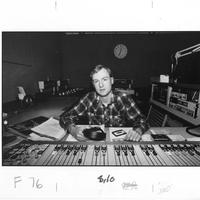 Friday, December 2, 2011
8:00 PM
In 1981, a young radio host from Brooklyn came to WNYC. John Schaefer was hired to read newscasts and introduce classical music, but soon found himself hosting a new music show that quickly became the on-air hub of the fertile downtown music scene.
Thoughout December, WNYC will celebrate Schaefer's inimitable ...