Jazz trumpeter, band leader, copmoser, arranger and Grammy winner.
Terence Oliver Blanchard (born March 13, 1962) is an American jazz trumpeter, bandleader, composer, arranger, and Golden Globe-nominated film score composer. Since he emerged on the scene in 1980 with the Lionel Hampton Orchestra and then shortly thereafter with Art Blakey and the Jazz Messengers, Blanchard has been a leading artist in jazz. He was an integral figure in the 1980s jazz resurgence having recorded several award-winning albums and having performed with the jazz elite. He is known as a straight-ahead artist in the hard bop tradition but has recently utilized an African-fusion style of playing that makes him unique from other trumpeters on the performance circuit. However, it is as a film composer that Blanchard reaches his widest audience. His trumpet can be heard on nearly fifty film scores; more than forty bear his unmistakable compositional style. Since 2000, Blanchard has served as Artistic Director at the Thelonious Monk Institute of Jazz. He lives in the Garden District of New Orleans with his wife and four children.
Terence Blanchard appears in the following: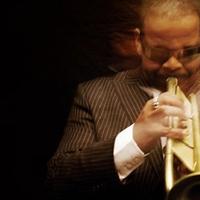 Wednesday, February 15, 2012
7:00 PM
With Golden Globe nominee/Grammy-winning film composer, musician Terence Blanchard and writer and prizewinning translator from New Orleans and current Chair of the PEN Translation Committee, Susan Bernofsky.