Todd Zwillich is the interim host of The Takeaway and the program's longtime Washington correspondent. He has been reporting from Washington, D.C. for close to 20 years. Todd's first byline was as a science and medicine reporter in the trade press, but it didn't take long for him to find his way to Capitol Hill. Todd worked for several years for Reuters, wrote about new research for Science and covered the aftermath of Hurricane Katrina for the British Lancet. He found his way to radio in 2006, becoming a public radio reporter on Capitol Hill. He covered the 2008 Republican and Democratic National Conventions for WAMU in Washington, and several other public radio stations. Todd first appeared on the The Takeaway when it was in pilot and joined the show as Washington Correspondent in 2009.
Todd Zwillich appears in the following:

Tuesday, October 18, 2016
The Takeaway challenges the notion of what is "politically correct" on both sides of the ideological spectrum. Featuring Sally Kohn, Jamilah King, Robby Soave and Moustafa Bayoumi.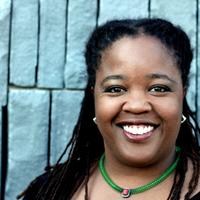 Wednesday, November 3, 2010
10:00 AM
Join Farai Chideya in The Greene Space the morning after the 2010 midterm elections for a look at race, rage and reconciliation. Chideya, her special guests and the audience will examine election results with a critical eye towards what it means for the 2012 Presidential election.