Vernon Reid founded the rock band, Living Colour, in New York City in the mid-1980s, and piloted the group through a remarkable and influential career.  He received two Grammy awards for his guitar work with the band, and in 2003 Rolling Stone magazine ranked him #66 on its list of the 100 Greatest Guitarists of All Time. In addition to Living Colour, Vernon engages in many other musical projects, including Masque, the Yohimbe Brothers, and Free Form Funky Freqs.
A native of Staten Island, Mr. Reid's work as a composer has led him to collaborations with a diverse array of innovative New York City-based performing artists.  His most recent album with Living Colour was 2009's critically-acclaimed The Chair in the Doorway.
Vernon Reid appears in the following: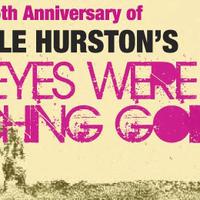 Monday, September 17, 2012
7:00 PM
Award-winning poet and actor Carl Hancock Rux revisits Zora Neale Hurston's celebrated novel "Their Eyes Were Watching God" from the point of view of Janie's love interest, Tea Cake, with an original performance art piece commissioned by The Greene Space. This work will explore Hurston's narrative through a male lens. Following the ...