Yvette Clarke appears in the following:

Tuesday, February 21, 2017
Watch video of the show's live broadcast with guests Jamil Smith and Ana Marie Cox of MTV News, U.S. Representative Yvette Clarke (D-NY9), Slate's Fred Kaplan and NPR's Anya Kamenetz.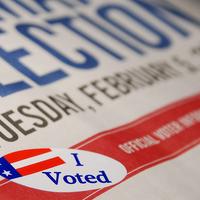 Tuesday, November 8, 2011
7:00 PM
Farai Chideya, WNYC political contributor, and guests from across the ideological spectrum to discussed the themes and tactics that will shape the Presidential election one year from now. Will the election be a referendum on jobs, Wall Street, moral leadership, and taxes?