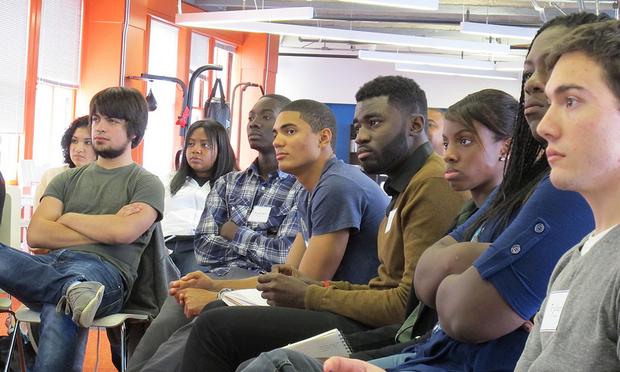 Change, Justice, Equity: WNYC and Echoing Green Solutions Week
Series runs January 9-12
On the eve of our next president's inauguration, The Greene Space at WNYC and Echoing Green convene the brightest minds in social entrepreneurship to show people how to see promise where others only see problems, teach them how to put bold ideas into action, and inspire them to bring change to their communities at the grassroots level.
WNYC's Jami Floyd hosts four evenings of storytelling, conversation, and hands-on solutions building with experts in the fields of technology, criminal justice, health care, and employment.
Watch archived video of past conversations below:
Recently in Change, Justice, Equity: WNYC and Echoing Green Solutions Week

Thursday, January 12, 2017
Watch the final installment of our four-part event series with social entrepreneurs who are creating innovative pathways to employment here in New York City.

Wednesday, January 11, 2017
WNYC's Jami Floyd hosts this exploration of ways to bring healthcare to those who have been neglected and left behind as part of our Solutions Week. 

Tuesday, January 10, 2017
Hear from social entrepreneurs who are bringing justice back to the criminal justice system. Hosted by WNYC's Jami Floyd.

Monday, January 09, 2017
Hear from social entrepreneurs who aren't buying the tech industry's excuses for the diversity gap — and are instead hacking the culture of tech. Hosted by WNYC's Jami Floyd.