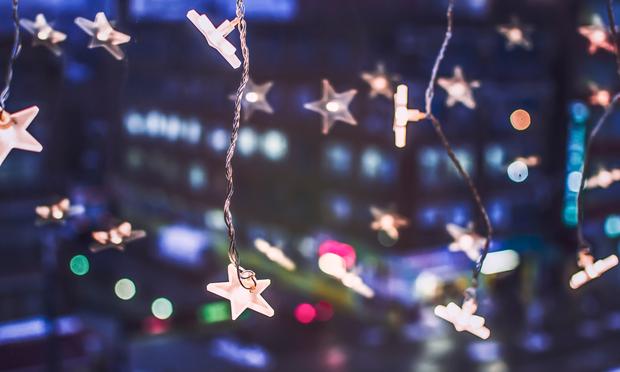 Holiday Eats
The holidays are coming, and what better way to celebrate than with food? Join us in The Greene Space for a few primers on seasonal treats that are sure to make December merrier (and tastier) for you and yours – whether you're making presents, getting together with friends and family, or even if you want to just eat it all yourself. (We won't tell!) You'll get tips from top chefs, learn new recipes and techniques to try at home, and we'll serve you up a taste of our guest's favorites.   
→  Attend all three!

Don't miss a moment of this series. Buy a package ticket to attend all three events in the series for just $60 (a 20% discount). Or, purchase individual tickets below.
Series Schedule 
Brush up on Your Latkes
with Michael Solomonov, Steven Cook and Deb Perelman
Tuesday, December 4 at 7pm
Latkes can be light and heavenly – or almost inedible! So here to kick off our three-part series on holiday foods are James Beard Award-winning chef Michael Solomonov and Steven Cook, co-owners of the Philadelphia restaurant Zahav and authors of the new cookbook, Israeli Soul. They'll be speaking with Deb Perelman, creator of smittenkitchen.com. Just in time for Hanukkah, they'll offer tips on how to make your holiday meals memorable (in a good way) and focus especially on how to make perfect latkes. Plus we'll have plenty of time to answer all your cooking questions, swap a few recipes and you'll even get a taste of one of our favorite Hanukkah treats.  
---
Sugar and Spice: A Cookie Master Class
with Dorie Greenspan and Melissa Clark
Wednesday, December 12 at 7pm  
Don't cookies make everything better? We've got two master bakers here to help you perfect your cookie-making skills and expand your repertoire just in time for the holiday season. James Beard Award-winning chef Dorie Greenspan will sit down with The New York Times' James Beard Award-winning food columnist Melissa Clark to spill the secrets of making all kinds of cookies for the holidays. They'll leave plenty of time to answer all your baking questions and swap some recipes. Plus you'll get a taste of one of our favorite holiday cookies.  
---
Feliz Navidad: Tamales and More
with Fany Gerson, Maricel Presilla and Von Diaz
Wednesday, December 18 at 7pm  
Corn husks or banana leaves, masa or plantain dough — with so many delicious things to put inside, tamales are a perfect celebration food all year round. And for many of us, it can't be Christmastime without them. 
Join Fany Gerson, Maricel Presilla and Von Diaz to unwrap the secrets of making perfect tamales, both savory and sweet, and share some other favorite holiday recipes. Whether you want to host your first tamalada or just cook for a holiday meal, they'll be ready to answer all your questions. Plus, you'll get a taste of one of our favorite holiday treats.