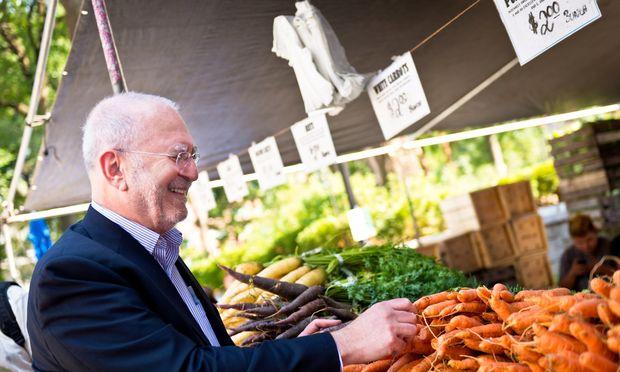 Lopate & Locavores
Three-time James Beard Award winner and longtime WNYC afternoon host Leonard Lopate makes audiences salivate – and taste new things – with Lopate & Locavores, the popular live event series spotlighting New York City's local food scene.
He's back for a seventh year to delve into the luscious world of chocolate with a top local chocolatier, ask famous international chefs what brought them here and how they've adapted to NYC in the process, and in a time where everyone is snapping pictures on their iPhones at dinner, we'll hear from a panel of food stylists about the magical art of making a simple vegetable on a plate look ravishing.
Schedule and Tickets
Events will take place at 7pm on three consecutive Thursdays on November 3, November 10, and November 17. Tickets are $25 and included a complimentary drink. 
---
Recently in Lopate & Locavores

Thursday, November 10, 2016
Watch a live video webcast as WNYC's Leonard Lopate talks with culinary entrepreneurs Claus Meyer and Daniel Rose about the unique challenges of opening an eatery in New York City.

Thursday, November 03, 2016
WNYC's Leonard Lopate explores the magical art of making food look ravishing with photographers Liz Clayman and Michael Harlan Turkell and stylist Rebekah Peppler