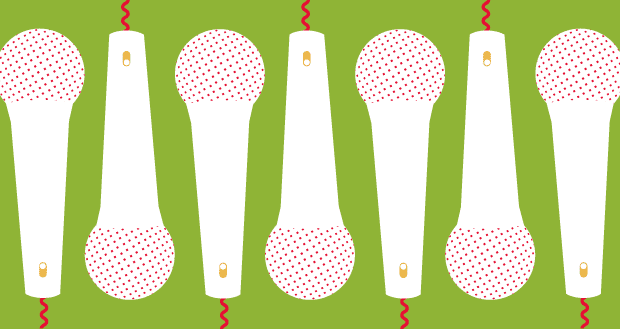 Podcast Mixtape
This is a demo, a rough draft, a sample.
Monday nights in The Greene Space we swap studio postproduction for real-time ruckus with tapings of your favorite podcasts, sneaky peeks of unreleased pilots and works-in-progress, conversations with the people who make great tape, and audio experiments of all kinds. Take the earbuds out, grab a drink, and get live with your fellow listeners.
Stay tuned for upcoming show announcements.
Recently in Podcast Mixtape

Monday, July 31, 2017
Join More Perfect's Sean Rameswaram for a night of conversation and performance with Conor Oberst. 

Monday, July 24, 2017
In its first-ever live meetup, the podcast club talks about an episode of WNYC Studios' Death, Sex and Money with host Anna Sale and more. 

Monday, July 10, 2017
Would you give up your home if it could benefit the greater good? Watch video of our debate with Radiolab's Jad Abumrad and More Perfect's Elie Mystal.