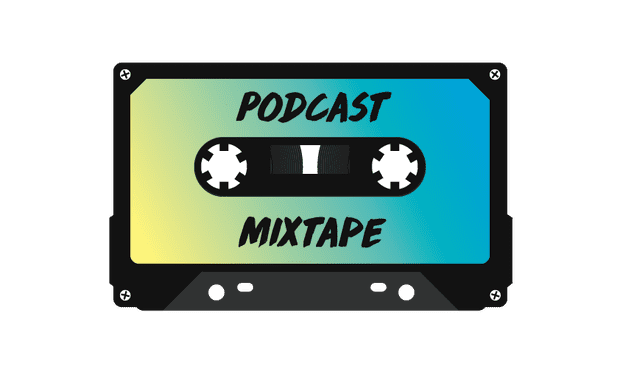 Podcast Mixtape
This is a demo, a rough draft, a sample.
Monday nights in The Greene Space we swap studio postproduction for real-time ruckus with tapings of your favorite podcasts, sneaky peeks of unreleased pilots and works-in-progress, conversations with the people who make great tape, and audio experiments of all kinds. Take the earbuds out, grab a drink, and get live with your fellow listeners.
See schedule and tickets below.
Do You Believe Me Now? Inside the Power of #MeToo
Monday, November 20 
7:00pm 
It's been one month since the sexual assault allegations against Harvey Weinstein sent a ripple effect through Hollywood and beyond, prompting thousands of women to share their own stories under the hashtag #MeToo.
Since then the dominos have continued to fall: Louis C.K., Mark Halperin, Kevin Spacey and on and on and on. We've seen this movie before. In 1992, the year after Anita Hill's claims against Clarence Thomas, complaints to the E.E.O.C. rose 73 percent. And yet then — nothing happened. What's different this time? And how much of it has to do with the power of a simple hashtag to turn up the volume?
Join New York Times gender editor Jessica Bennett as she leads a discussion with internet critic Amanda Hess and Still Processing host Jenna Wortham on technology's role in the ongoing conversation about sexual harassment and assault.
---
'Full Disclosure' Live
Monday, November 27 
7:00pm 
Full Disclosure is a weekly show on NPR One that blends culture with finance, hosted by business journalist Roben Farzad.
He joins us for a live podcast taping with guests Billy Corben and Alfred Spellman, founders of Rakontur, the Miami film studio famous for "Cocaine Cowboys" and ESPN's "The U" series. Farzad, author of the new book "Hotel Scarface: Where Cocaine Partied and Plotted to Control Miami," talks to his guests about the era of cord-cutting, the so-called "golden age" of content and their ambitious multi-episode third installment of "Cocaine Cowboys" with director Brett Ratner.
A reading and signing of "Hotel Scarface" will follow the taping.
Recently in Podcast Mixtape

Monday, November 20, 2017
Join The New York Times' Jessica Bennett, Still Processing host Jenna Wortham and internet critic Amanda Hess to talk about technology's role in the #MeToo conversation.

Monday, November 13, 2017
Watch Rebecca Carroll in conversation with writer Eve Ewing, singer Madison McFerrin, The New Yorker's Alexis Okeowo, cultural commentator Jay Smooth and artist Jamal Lewis. 

Monday, November 06, 2017
Join Rebecca Carroll for a podcast pilot with Glory Edim of Well-Read Black Girl, writer Ijeoma Oluo, comedian Abbi Crutchfield and singer Shamir Bailey. 

Monday, October 30, 2017
Dive into sex and relationships with Ti Chang of women's sex toy company Crave; comedian Maeve Higgins; The New York Times' Sopan Deb; Nancy's Tobin Low; and comedian Travon Free.

Monday, October 23, 2017
Take a break from your earbuds and get a look at the new podcast that gleefully explores all the beautiful, complicated dimensions of Black life.

Monday, July 31, 2017
Join More Perfect's Sean Rameswaram for a night of conversation and performance with Conor Oberst. 

Monday, July 24, 2017
In its first-ever live meetup, the podcast club talks about an episode of WNYC Studios' Death, Sex and Money with host Anna Sale and more. 

Monday, July 10, 2017
Would you give up your home if it could benefit the greater good? Watch video of our debate with Radiolab's Jad Abumrad and More Perfect's Elie Mystal.