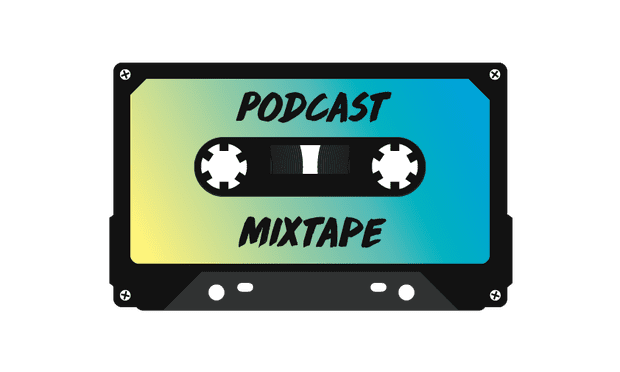 Podcast Mixtape
This is a demo, a rough draft, a sample.
Monday nights in The Greene Space we swap studio postproduction for real-time ruckus with tapings of your favorite podcasts, sneaky peeks of unreleased pilots and works-in-progress, conversations with the people who make great tape, and audio experiments of all kinds. Take the earbuds out, grab a drink, and get live with your fellow listeners.
See schedule and tickets below, and watch video of past shows at the bottom of the page. 
Upcoming Shows  
Bag Ladiez Live
Monday, January 28 at 7pm 
Join Lina and Estephanie — two Dominican Afro-latinx podcasters — for a live taping of their show, Bag Ladiez. This podcast is about BAGGAGE: yours, mine and ours. The hosts talk news and politics with their signature vulnerability, sharing how the world affects them and their ability to live their truest, most authentic lives. 
---
Team Human with Naomi Klein and Douglas Rushkoff
Monday, February 4 at 7pm 
Join us for a special live taping of the show, with special guest Naomi Kleincelebrating the release of host Douglas Rushkoff's new manifesto, Team Human. 
There is an anti-human agenda embedded in our markets and technologies, which has turned them from means of human connection into ones of isolation and repression. Our corporations and the culture they create glorify individualism at the expense of cooperation, threatening the sustainability not just of our economy but our species. On the Team Human podcast, Rushkoff and his guests reveal this agenda at work and invite us to remake society toward human ends rather than the end of humans.
Recently in Podcast Mixtape
Monday, December 04, 2017
Mooj Zadie talks with Science Vs host Wendy Zukerman about her first radio memory, how she picks which subjects to tackle and how she pitched her show to Gimlet Media.

Monday, November 27, 2017
Roben Farzad talks with Billy Corben and Alfred Spellman of Miami film studio Rakontur, talking about the "golden age" of content and their third installment of "Cocaine Cowboys."

Monday, November 20, 2017
The New York Times' Jessica Bennett, Still Processing host Jenna Wortham and internet critic Amanda Hess to talk about technology's role in the #MeToo conversation.

Monday, November 13, 2017
Watch Rebecca Carroll in conversation with writer Eve Ewing, singer Madison McFerrin, The New Yorker's Alexis Okeowo, cultural commentator Jay Smooth and artist Jamal Lewis. 

Monday, November 06, 2017
Join Rebecca Carroll for a podcast pilot with Glory Edim of Well-Read Black Girl, writer Ijeoma Oluo, comedian Abbi Crutchfield and singer Shamir Bailey. 

Monday, October 30, 2017
Dive into sex and relationships with Ti Chang of women's sex toy company Crave; comedian Maeve Higgins; The New York Times' Sopan Deb; Nancy's Tobin Low; and comedian Travon Free.

Monday, October 23, 2017
Take a break from your earbuds and get a look at the new podcast that gleefully explores all the beautiful, complicated dimensions of Black life.

Monday, July 31, 2017
Join More Perfect's Sean Rameswaram for a night of conversation and performance with Conor Oberst. 

Monday, July 24, 2017
In its first-ever live meetup, the podcast club talks about an episode of WNYC Studios' Death, Sex and Money with host Anna Sale and more. 

Monday, July 10, 2017
Would you give up your home if it could benefit the greater good? Watch video of our debate with Radiolab's Jad Abumrad and More Perfect's Elie Mystal.