Rosie Perez hosts as female boxers take over The Greene Space
Saturday, February 11, 2012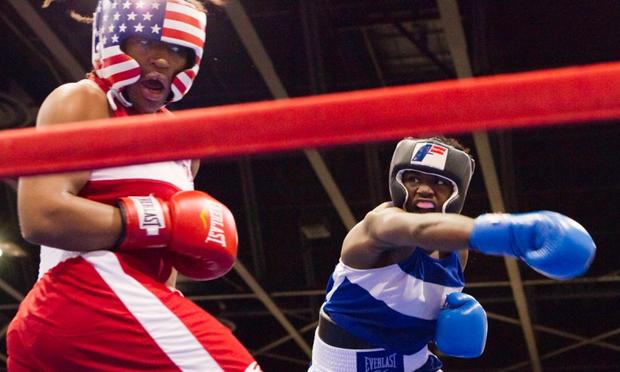 (Sue Jaye Johnson)
"That's what I like about boxing, because I can't believe I can actually fight in the ring and think. When you beat somebody, you're better than them. That's what's satisfying [to] me."-Bertha Aracil
Men have boxed in the Olympic games since the ancient Greeks adopted the sport more than two thousand years ago.  Women, never.
That changes in 2012, when women enter the Olympic boxing ring for the first time. In February, 24 American women will compete for three spots on the team.
Women Box explores why women fight and why we expect them not to. Are high heels and a deadly left hook contradictory? Are muscles masculine? Should women embrace a sport that some view as a wrong-headed male construction, celebrating violence, not strength? Should anyone box? These stories will embody sports-reporting at its best: journalism that challenges us to think about who we are and who we could or should be.
You can read more about women in boxing here! 
More in: