Micropolis: 377 is Dead. Long Live the Queens.
Wednesday, October 24, 2018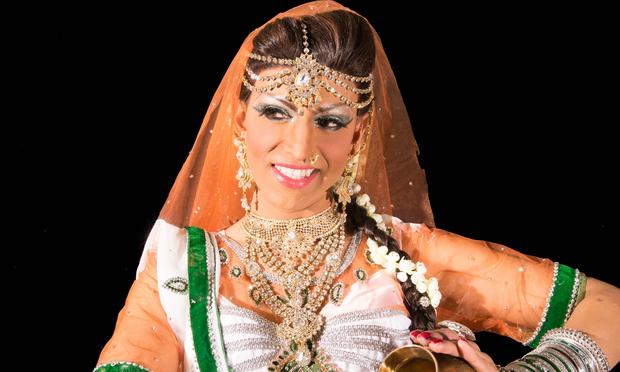 (Courtesy of the artist)
Join WNYC's Micropolis in The Greene Space for a face-to-face encounter with New York City. Hosted by Arun Venugopal, Micropolis examines race, gender, ethnicity and urban life in America, in serious and not-so-serious ways.  

More
Love Wins in India! Section 377 — one of the world's oldest bans on consensual gay sex — was just overturned by India's Supreme Court, and we're marking it with a celebration. 
We'll have desi drag queens and a conversation with members of New York's South Asian LGBT community, including activists, artists and performers. We'll explore what the end of 377 means for the LGBT community in India (and across the world) and what's next in the fight for equality. 
Renowned drag performers Lal Batti and Sundari will take the stage, followed by a panel featuring public health advocate Dr. Vaibhav Jain, Center for the Study of Gender & Sexuality at NYU Director Gayatri Gopinath and Professor and Psychologist Dr. Riddhi Sandil. Hosted by WNYC's Arun Venugopal. 
WNYC's Micropolis is back with a brand new season with your favorite host, Arun Venugopal! Watch this space for more updates.
This event is presented in partnership with Sholay Events. Learn more about their work here.

More in: