The Fall of the City
Monday, June 21, 2010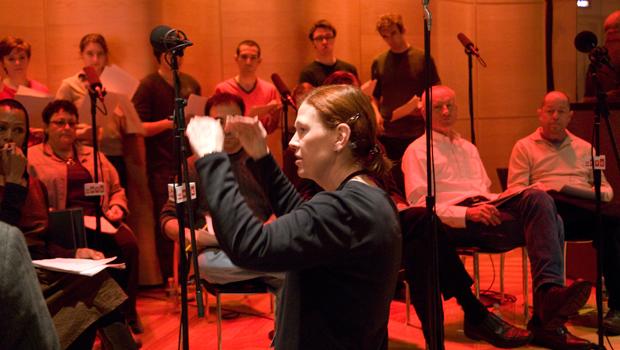 (WNYC)
Listen to an excerpt from the soundtrack above.
The Fall of the City, a 1937 CBS radio drama by Archibald MacLeish that starred Orson Welles and Burgess Meredith, is considered one of the most socially significant – and boldly experimental – works in the history of radio. Written in response to the rising tide of fascism in Europe, the production included innovative key sound effects, some of which, ironically, were later employed by Joseph Goebbels in rallies he orchestrated for Adolf Hitler.
The Greene Space presented a new production of this powerful classic, with an original score by Wendy and Lisa, and directed by Sarah Montague. Sarah Montague won a 2010 Gracie Award for Best Radio Drama.
Prior to the performance, a short audio documentary was aired, narrated by Radiolab host Jad Abumrad, recounting the original broadcast, featuring interviews with film director Peter Bogdanovich, film and television critic Leonard Maltin, and Oxford Book of American Poetry editor David Lehman. Archival audio of MacLeish discussing his work as "a play about the way people lose their freedom" and clips from the original production are included as well. The documentary was written and produced by Sarah Montague.
The Fall of the City Documentary
Written and produced by Sarah Montague
The Fall of the City Soundscape
Original Composition by Wendy Melvoin & Lisa Coleman
Commissioned by WNYC
The Fall of the City Commission was made possible through the generous support of the Sidney E. Frank Foundation
Cast: Kevin Cristaldi as The Announcer; with Jonathan Hadary; Paul Hecht; Karen Kandel; Brian Lewis; Steven Rattazzi; James Rebhorn; Barbara Rosenblat; Cecilia Rubino; and Rocco Sisto.
The Fall of the City was directed by Sarah Montague; assistant director, George Zarr; chorus director, Arthur Yorinks. Production assistants: Kara Gionfriddo and Miranda Shafer. Recording and mix engineers Claes Andreasson; Robert Christiansen; Edward Haber; Stuart Kennedy; and Bill O'Neill. Audio/visuals: William Porter; Lighting: Sam Gordon. Broadcast host: David Garland.
Chorus: students from Elisabeth Irwin High School--Meghan Farley Astrahchan, Coordinator and  Eugene Lang Drama Program--Cecilia Rubino, director.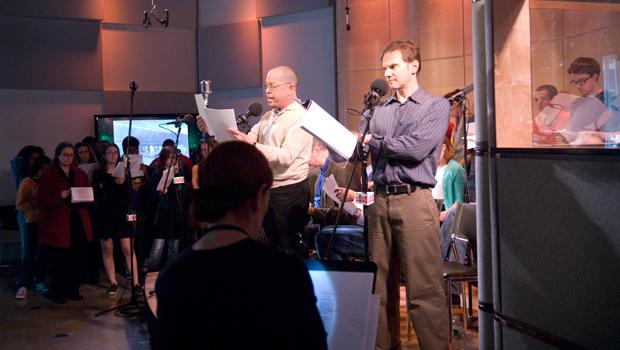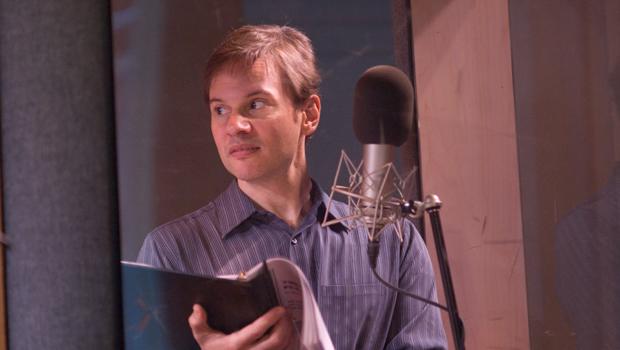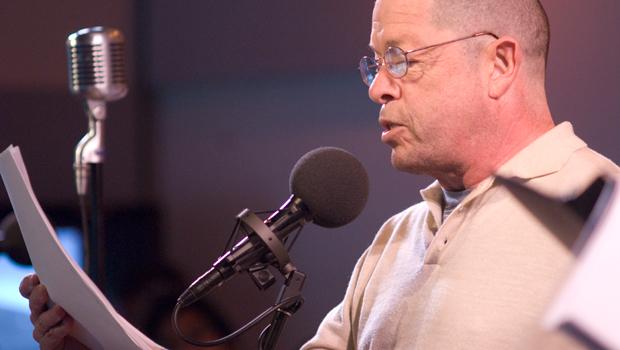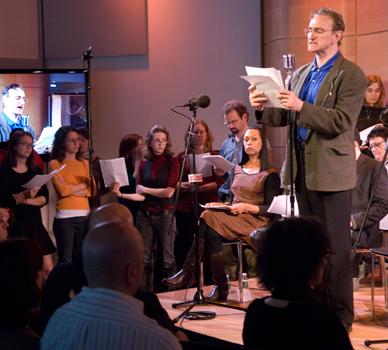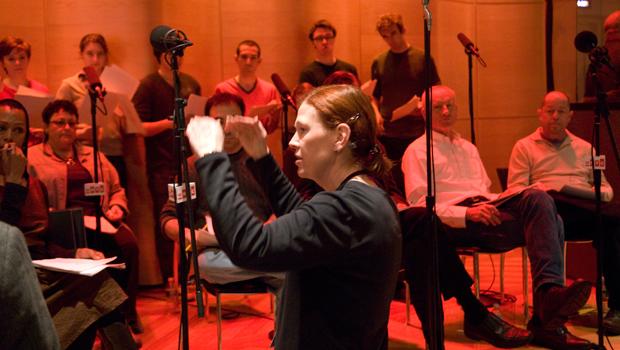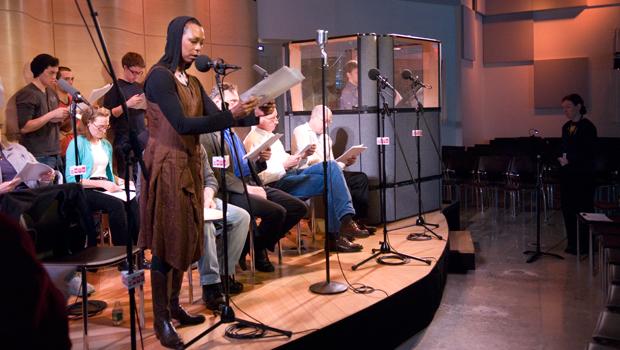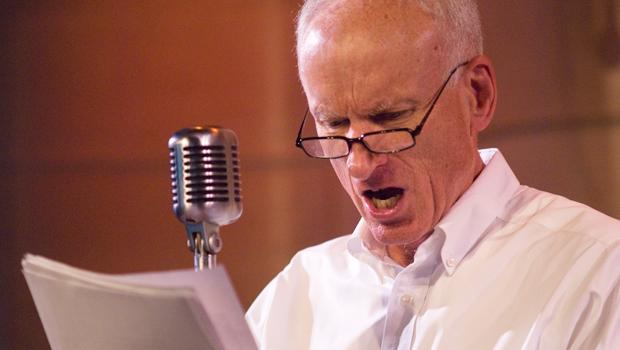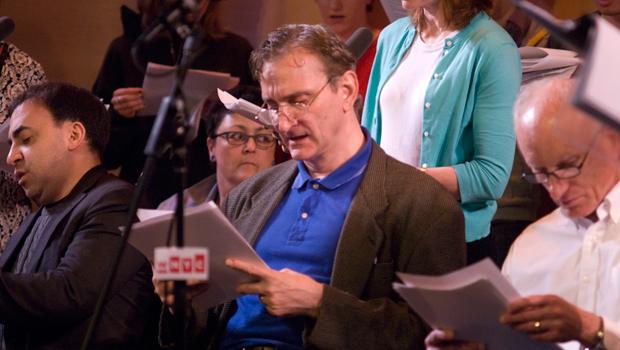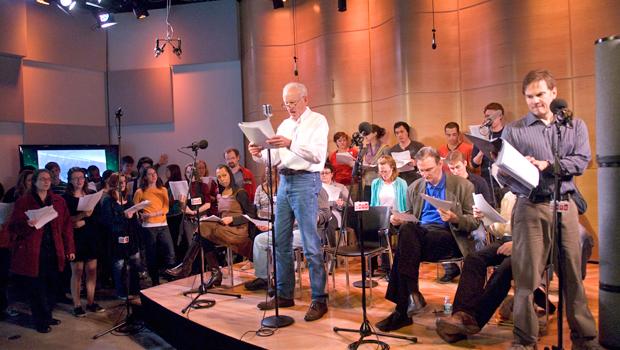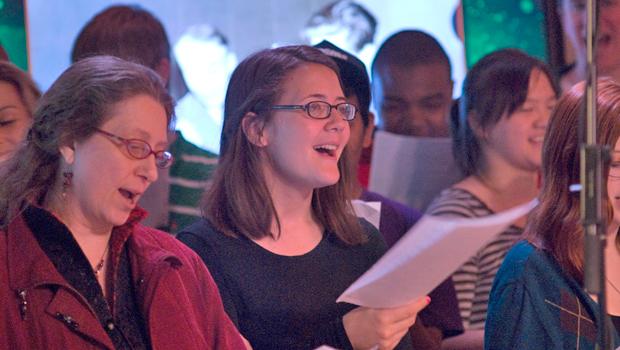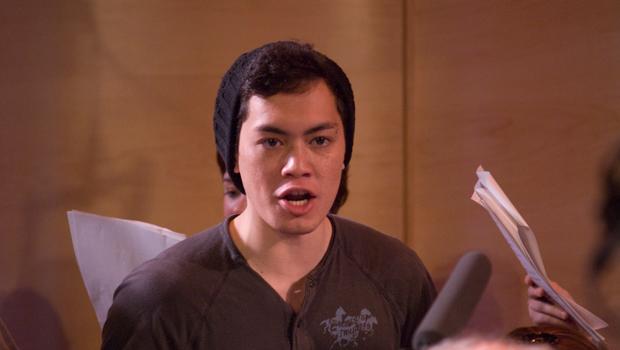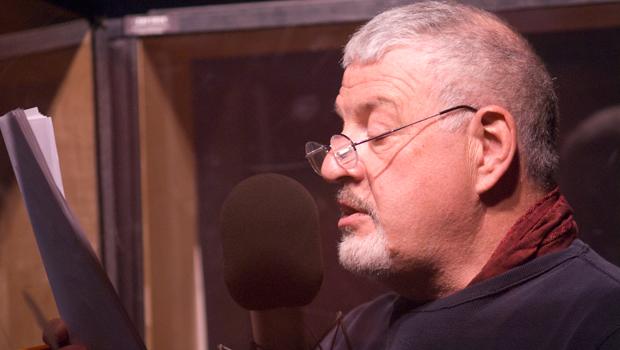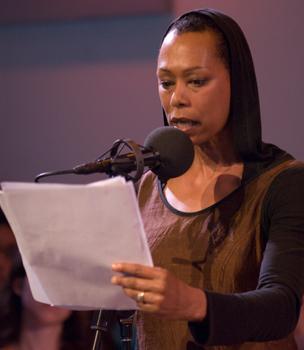 More in: